NEWS: Why Generation X Bookshop.org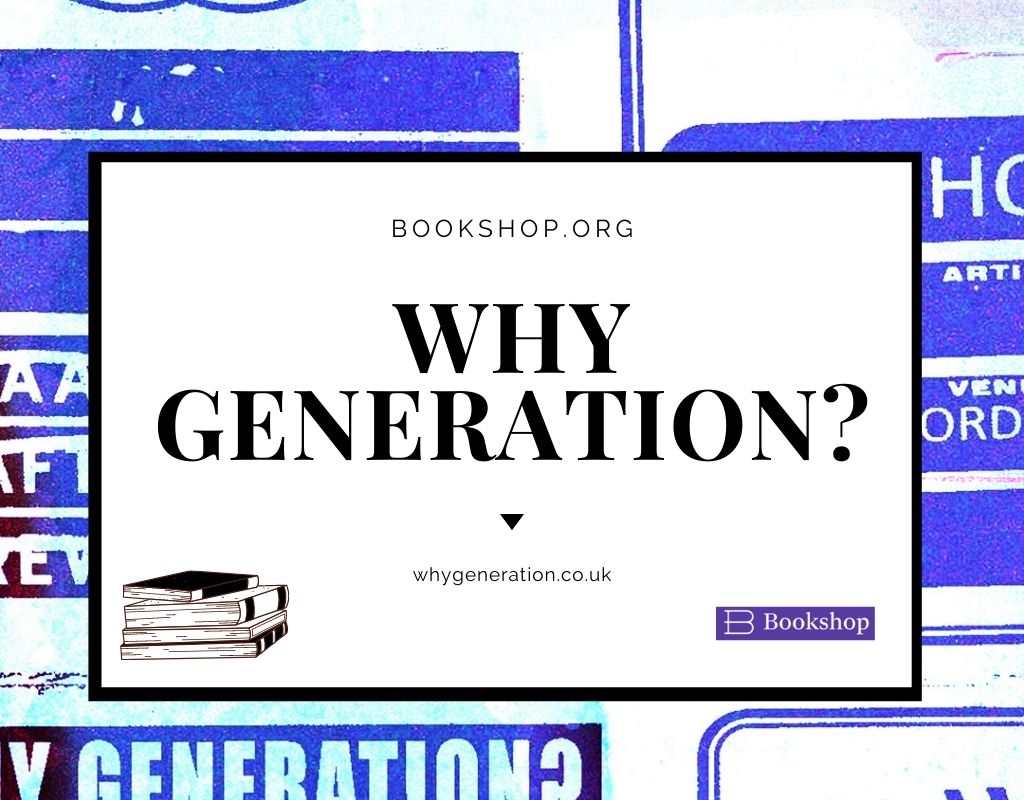 Why Generation? is now part of Bookshop's affiliate program!
On our profile, you can find our top reading picks, an extensive mix of fiction and non-fiction, some music-related, some not, some you may already be aware of and some that may be an exciting new discovery.*
Through shopping at Bookshop you are discovering some incredible reads whilst supporting local and independent bookshops across the UK during a time when they are at their most vulnerable. Find our page here: https://uk.bookshop.org/lists/why-generation-recommends
And here is a little more insight into the books we picked!
Face It – Debbie Harry

As one of the coolest musicians to walk the earth, it's no surprise that her life story is the same. `I was saying things in songs that female singers didn't really say back then. I wasn't submissive or begging him to come back, I was kicking his ass, kicking him out, kicking my own ass too. My Blondie character was an inflatable doll but with a dark, provocative, aggressive side. I was playing it up, yet I was very serious.'

Sometimes I Lie – Alice Feeney

If you think that the thriller genre is oversaturated and that nothing could ever surprise you again, read this book. With countless unnerving twists and turns, the second you think you've worked it out, the whole story flips and you're left stunned and intrigued to what's going to happen next.

The Tattooist of Auschwitz – Heather Morris

This book follows the true story of Lale Sokolov, a Jewish man at the concentration camp Auschwitz, forced to spend his days tattooing numbers onto his fellow Holocaust victims. An unbelievable and incredible tale that documents survival, the worst of humanity, and how even in the most despairing of times, love will creep up on you when you least expect it.

We Need To Talk About Kevin – Lionel Shriver

Two years after her son Kevin went on a murderess rampage in his school, killing 7 of his fellow students, a cafeteria worker and a teacher, Eva is reflecting on her role as a mother and where it all went wrong.

A book that will chill you to the bone, the research and detail that Lionel Shriver has put in, makes it feel real, that you could google it and find countless news stories on the fictional events that take place.

Warning: This book will terrify you over the thought of having children.

Turtles All The Way Down – John Green

As someone who has struggled with anxiety for the majority of their life, I have never read a book that more accurately captures the internal thoughts and feelings that come with panic attacks. John Green has openly spoken about his life with OCD and anxiety and has written a story that is true to himself and to others suffering from mental illness, whilst also creating a funny and likeable main character and a creative, warm story. – Elly Bailey X

A Mother's Reckoning – Sue Klebold

Countless articles, books and comments have been written about the Columbine Massacre, a tragic event that saw twelfth-grade students, Eric Harris and Dylan Klebold, murder 12 students and 1 teacher, whilst leaving dozens of others with life-changing injuries. A Mother's Reckoning tells the events of that day from a perspective never heard before, the one of Dylan Klebold's mother, Sue Klebold. A brave and fascinating book that recounts that tragic day and how Sue Klebold had to deal with the death of her son, along with trying to process the awful things that he had done. It looks back into her life raising Dylan and also looks to the future, into how future incidents of this kind can be prevented.

Clothes, Music, Boys, – Viv AlbertineViv Albertine's story is one that people of all ages can find relevance in, from a fresh-faced 21 year old straight out of uni to an ageing parent who's looking for fresh inspiration. It's a remarkable tale that covers everything from the riotous punk fuelled 70s when a teenage Viv counted Sid Vicious amongst her close friends, to living life as a Mum battling cancer, divorce and restarting a career in music. Inspiration and motivational are the best words to describe this book.
Widow Basquiat – Jennifer Clement"Suzanne changes her name to Ruby Desire. She has a big cowboy belt made that has a brass buckle that says 'Ruby D'. The buckle is so large and heavy it looks like it could tip her over with its weight. It makes her walk leaning her body slightly to the left. When people stop her on the street and say, 'Hi Suzanne', she answers, 'I am not longer Suzanne, I am Ruby Desire."I have never once read a book like this. The prose style of writing creates a lyrical ambience, the words read like poetry. This is a beautifully written story and one that is amazingly true.
A Monster Calls – Patrick Ness and Siobhan DowdEach night, a monster calls to Conor's window, ready to find out the one thing that Conor is most scared of; the truth.In A Monster Calls, Patrick Ness takes the final idea of the late award-winning writer Siobhan Dowd and creates a beautiful, heartbreaking tale filled with imagination, mischief and most importantly healing. This book will break your heart and put it back together again.
The Catcher in the Rye – J.D Salinger
'I can't explain what I mean. And even if I could, I'm not sure I'd feel like it."
There's a reason why this book has stood the test of time. Published in 1947 it reads like it could have been written just yesterday. On the surface, it seems like a simple story. Holden Caulfield gets expelled from school and goes to New York, visiting different places and meeting up with different people.
But the themes of angst, alienation and depression that are woven into this story, along with its critic on modern society, is what makes it so remarkable. It never explicitly states Holden's feelings as fact but his actions and thoughts say more than a running narrative ever could.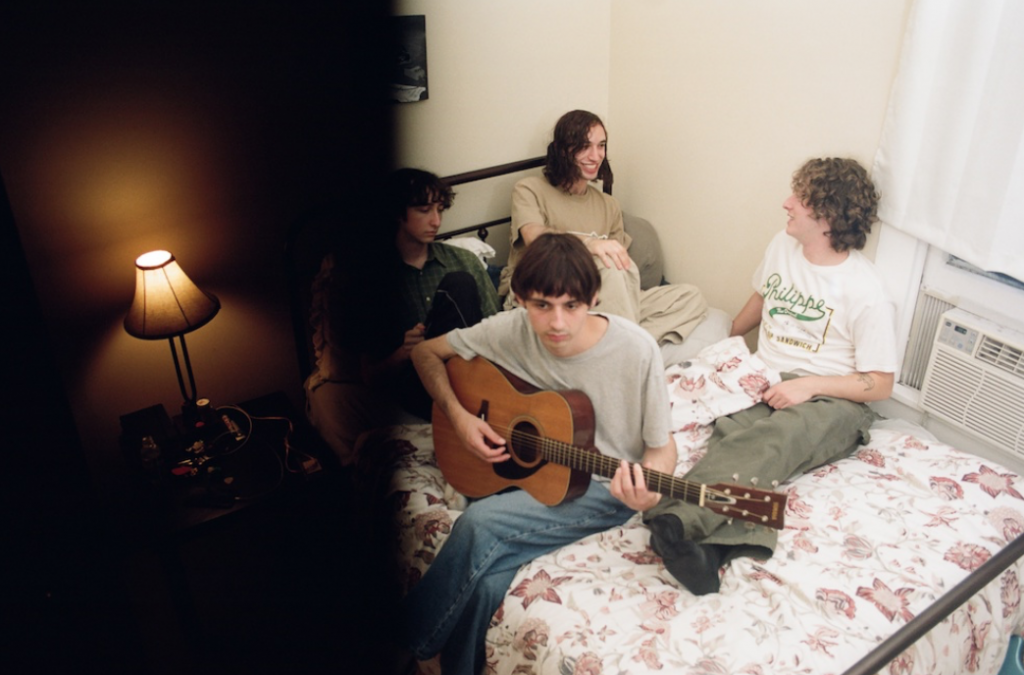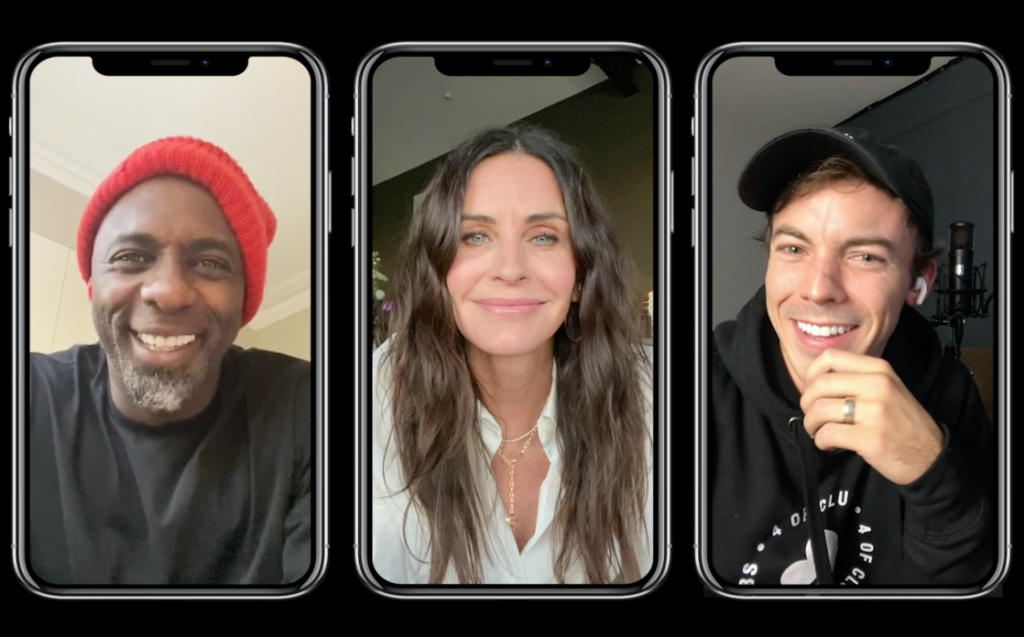 Producer, singer/ songwriter and DJ, Idris Elba's  first release of 2021 champions new and up and coming Canadian talent and hip-hop enthusiast Connor Price on their collaborative record 'Courteney Cox'. Released by 7Wallace and Price's Toronto based imprint, 4 Of Clubs, 'Courteney Cox' is high-octane and an infectiously hooky slice of synth-soaked trap – a playful and tongue-in-cheek homage to Connor's favourite actress and childhood crush.
Read More »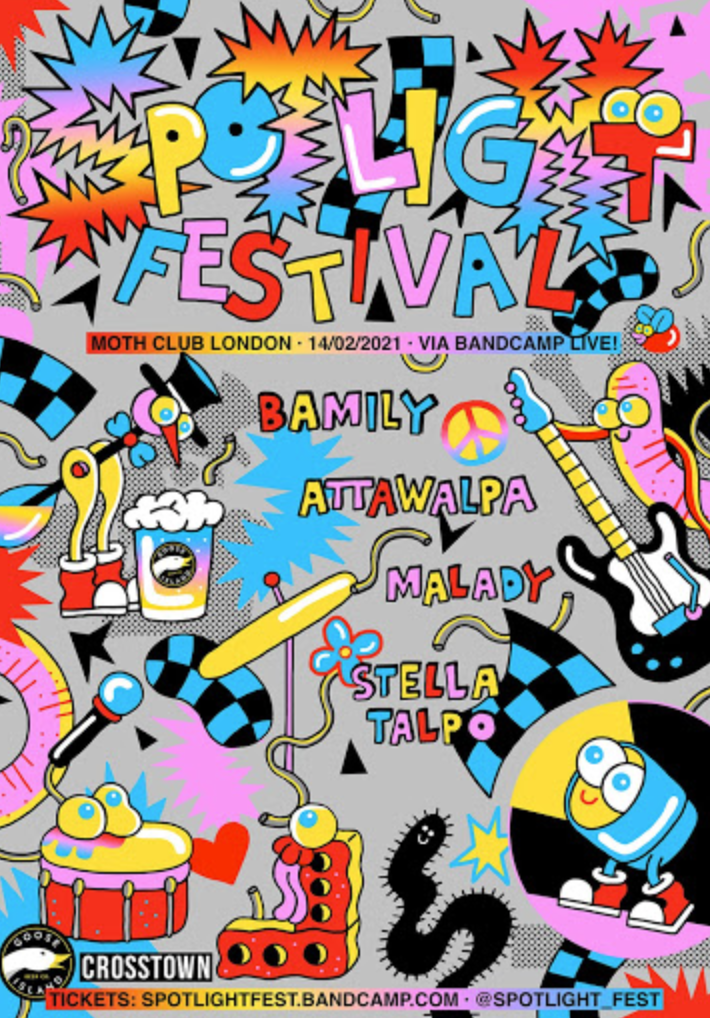 Goose Island Beer Company and Spotlight have announced the UK's inaugural virtual Spotlight Festival, taking place from London's iconic Moth Club on 14th February 2021.
Read More »