PREVIEW: All Time Low, Wake Up Sunshine
In a body of infectious singalongs and glistening production comes 'Wake Up, Sunshine', the eighth full-length from pop-punk heavyweights All Time Low. While their last couple of releases have made their ability to tap into the ever influential sphere of pop music more and more evident, the Baltimore quartet has made an ambitiously fantastic effort with this record to please their listeners, both old and new.
Kicking things is off is the first single off the record, 'Some Kind Of Disaster'. From dreamy verses of self-reflection that fall into huge singalong choruses to a soaring vocal delivery from Alex that works cheekily with the responsive lead guitars, this track is the perfect stepping off point for the record. The entire sound is noticeably reminiscent of the bands earlier works, and by ditching the synths and keys, for the most part, this album has set itself up with a great sense of nostalgia.
'Sleeping In' comes next, picking up the mood with crushed filtered drums, palm-muted guitars and playful vocals. The track swells into a fun fast-paced chorus, and it's hard not to grin at the clever lyrical content like "If I said I want your body would you hold it against me? Seven in the morning while we listen to Britney", this is a new fan favourite for sure. With all the singles placed at the start of the record, we transition into 'Getaway Green'. After debuting this track at last years Slam Dunk Festival (which I was lucky enough to be in attendance of), finally getting the studio release has not been disappointing. Jack's stabbing guitars and a driving beat from Rian lend way to great vocal runs in the verses, and the chorus explodes with fragments of 'Nothing Personal' littering the soundscape. 'Melancholy Kaleidoscope' follows straight out of 2005 with a searing lead riff and relentless drumming. This track is a great example of All Time Low's ability to bend the genres they write within, taking an old school pop-punk instrumental into an acoustic-driven chorus and then, half-time? There's a flavour for everyone in this track.
'Trouble Is' is the pop-punk waltz of the record, as the band alternate between time signatures that are driven by desperate vocals and snare rolls. The drumming on this track and background screams give a vibe similar to that of Blink 182's 2003 self-titled, which is just as well as Mark Hoppus works very closely with the All Time Low boys. Onto the title track of the record 'Wake Up, Sunshine' is a rock n roll track with a sweet and encouraging message ("Wake up sunshine, somebody loves you for yourself"). It's feel-good and kick-ass, but becomes repetitive towards the end, lyrically more than anything else.
The first feature of the record comes in the form of blackbear lending himself to 'Monster'. A stomping beat with intricate bass and guitars hitting hot distortion to smooth cleans provides a good foundation for blackbear's verse, which has a great flow. This is another point that highlights All Time Low's ability to cross genres in their works, and very effectively too, as the rapped verse ties in with the chorus effortlessly. We are slowed down on "Pretty Venom', with acoustic guitars taking the front and an overdriven beat sitting in the back. Alex's vocals dance over the top, working the arpeggiated phrases beautifully. 'Favourite Place' see's the records second feature as The Band CAMINO get on board for this slice of pop-rock goodness. The sparing drums and clean guitars give this track a vibe similar to All Time Low's previous record, 'Last Young Renegade'. This comparison further expands the capabilities of 'Wake Up, Sunshine' as a whole work, showcasing one hell of a spectrum in terms of song variety. 'Safe' follows suit, boasting a huge chorus with that go-get-em feel, another "it'll be okay" moment that ATL has grown to perfection.
'January Gloom (Seasons pt. 1)' offers a great deal of pathetic fallacy in this last stretch of the record, as jarring guitars pair with the "rain", "cold" and "miserable" that's mapped out for us. The song then warms into a relaxed narrative chorus, hitting all the right spots for a structurally whole track, this is one of the more cleverly written tracks on the record. 'Clumsy' fades in and instantly stands out as a more quintessential All Time Low track. The great shimmer of the guitar layers and groove of the rhythm section stands in contrast with the fairly sombre lyrical content, which is a musical device they utilise so well. 'Glitter and Crimson' slows it down again, letting the vocals breathe around the easy-going progression before crescendoing into a terrific full band middle section, where Alex continues to demonstrate his awesome vocal range.
The penultimate track comes in the form of 'Summer Daze (Seasons pt. 2)', which is a great counterpart to its other half two tracks prior. This is a real showcase of the band's rhythmic abilities, as Rian and Zach hold the track strong with a booming kick drum pattern working unanimously with the bass guitar, while the lead guitars fuzz skips over the top. As 'Basement Noise' brings the record to the end, it sees the quartet easing off the intense and infectious instrumentation we are so used to, instead opting for a more electronic beat with cleaner guitars swelling throughout. A hauntingly alluring acapella vocal section runs through to the end of the track, a last nod to the band's amazing harmonic abilities. Lyrically the track explores the tying together of memories from their youth, all the way through to their transition into pop-punk titans, but this is also very true of the entire record.
I have been a big fan of All Time Low for many years, but over the past couple of albums, I've found myself less and less inclined to stick the most recent on and just crank it. However, 'Wake Up, Sunshine' was a massive breath of fresh air for me as I'm sure it will be for many many others. This record not only sees the band push their boundaries even further in terms of musicianship and collaboration but also the show's that they have not become alien to the world they started off in, legitimately. There is something for everyone in this record and more.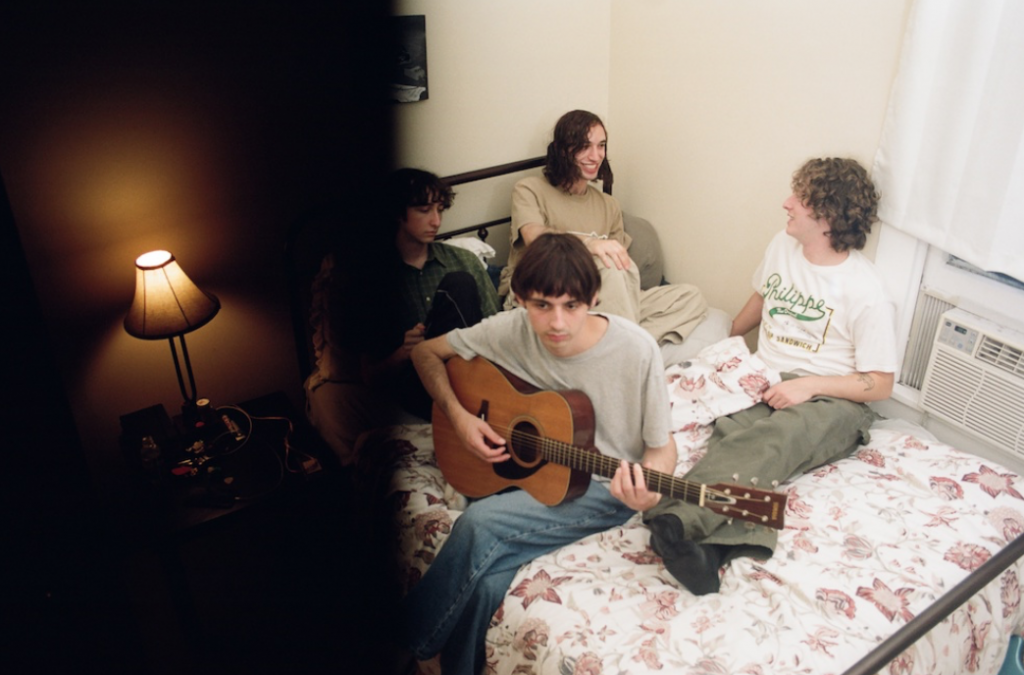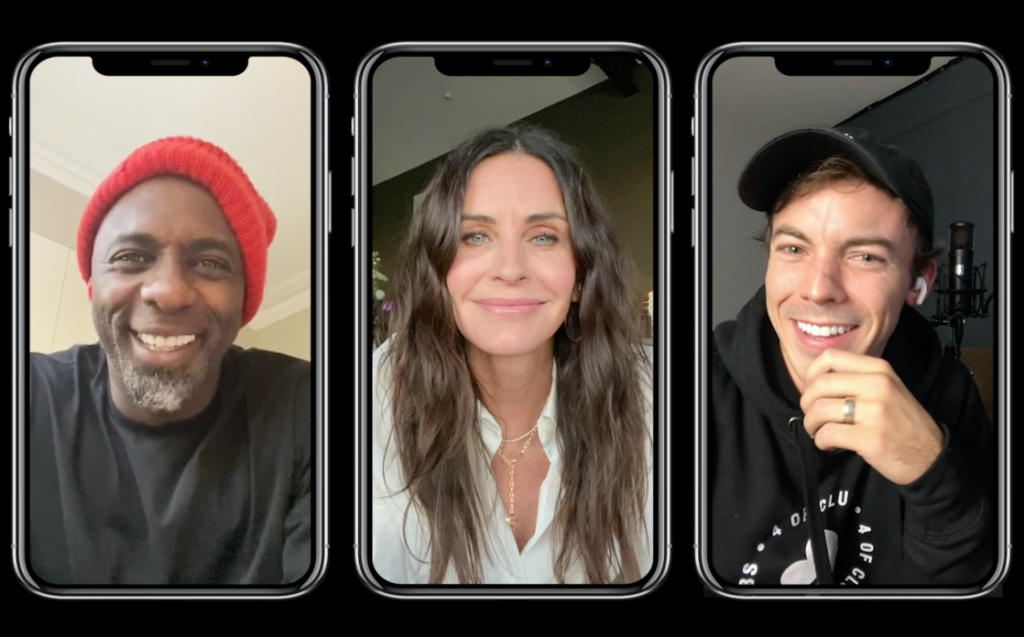 Producer, singer/ songwriter and DJ, Idris Elba's  first release of 2021 champions new and up and coming Canadian talent and hip-hop enthusiast Connor Price on their collaborative record 'Courteney Cox'. Released by 7Wallace and Price's Toronto based imprint, 4 Of Clubs, 'Courteney Cox' is high-octane and an infectiously hooky slice of synth-soaked trap – a playful and tongue-in-cheek homage to Connor's favourite actress and childhood crush.
Read More »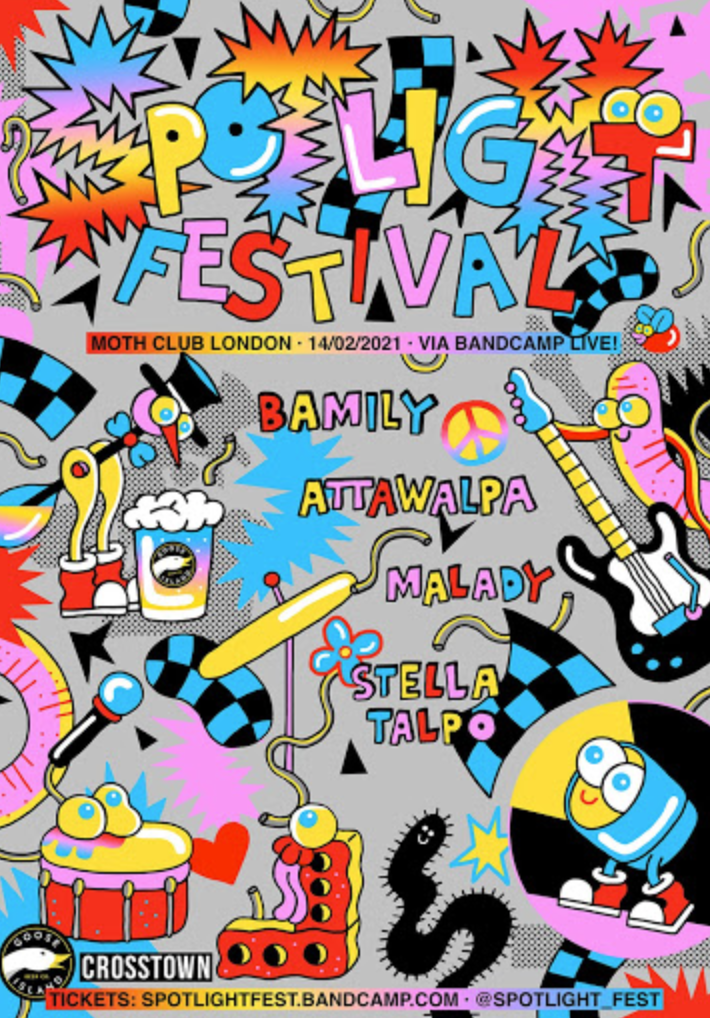 Goose Island Beer Company and Spotlight have announced the UK's inaugural virtual Spotlight Festival, taking place from London's iconic Moth Club on 14th February 2021.
Read More »
See The Artist's Socials Here: