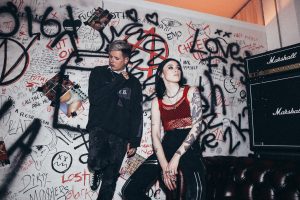 They're loud, they're chaotic and they're unapologetically themselves. This is Hot Milk.
How is 2022 treating you so far?
Han: iyaaaa not bad man, we have a big year ahead n we are just ready to fuckin have it. party hard, work hard, go hard. bringing some rock n roll back to the masses with explosive live shows and the best songs we've ever written. gonna make some memories n spread some love ya know what I'm saying.
Read More »