REVIEW: Fontaines D.C, 'A Hero's Death'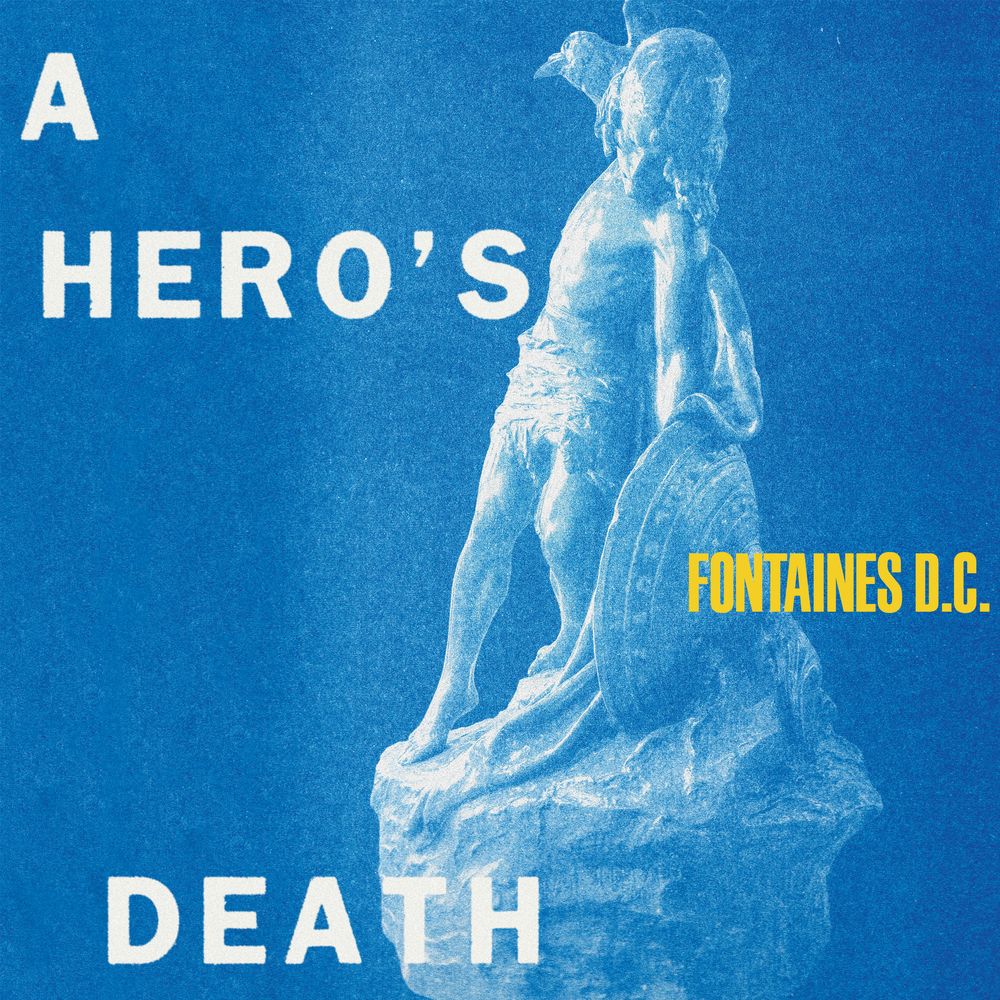 Written by Sahera Walker
Possibly one of the most anticipated albums of the year, Fontaines D.C. have a natural challenge with their second album, A Hero's Death, as it comes as the follow up to one of last year's most well-received debuts, Dogrel. To take such critical acclaim and in a sense commercial success, especially given the core DIY ethos the band hold, it would be easy for the Dublin based five-piece to create an album similarly aligned with their debut, yet this follow up album is like nothing the music industry has quite heard before.
This album possesses a very raw and emotive quality to it, a brutal honesty and sense of subjectivity engrained in the lyrics. What has excited me the most about this album is how different it is to the typical Fontaines D.C. sound; the band have chosen to take a risk with their music, and create something which will be accepted with open arms from many, and also with a sense of hesitance as well. This sense of controversy, for lack of a better term, shows the band are willing to take risks and run with their music as it naturally evolves and develops, rather than simply sticking to a tried and tested formula.
The opener is possibly one of the most beautiful starts to an album I have ever heard. I Don't Belong instantly creates a very raw and sensitive setting for the album; the line 'I don't belong to anyone…I don't wanna belong to anyone' paired with the snappy guitar which jumps up an octave before swiftly falling back down, instantly creates a mindset whereby you know this album will test you, and bring out a lot of thought, and deep emotion. It's a sad song, a subtle elegance deployed in the lead guitar which twists in and out of the track. It's worth mentioning as well that from the very start, the mixing and production is a masterpiece.
We then pick up with Love Is The Main Thing, a slightly jauntier track which I can envisage going down exceptionally at live shows. Yet lyrically, it still retains a certain sadness; 'love is the main thing, always the same thing' – this could be interpreted in many ways, for me the idea of love being 'never devoting' whilst always being present and 'flowing' is a rather pessimistic ideal to bring to the song, yet it works so well as it's such a pure and honest idea. There's that sense of false hope, the idea of love being like rain, as outlined through the lyrics
The album has those riff-heavy tracks, Living In America a personal stand out track for me. It retains a broody feel lyrically, with lead vocalist Grian's ever so Irish accentuation giving the track that raw post-punk vibrancy that is integral to the band. Televised Mind also plays into the band's classic sound, the repetitive chorus paired with the sharp guitar riffs alluding to a more tightly aligned sense of songwriting from the band. Riff wise, the lead guitar on this album is simply stunning – I find the intro to I Was Not Born one of the most exciting parts of the album, each lick of guitar sharp and tight, using a grouchy underlying bass to amplify that psych-rock prowess. I particularly love Grian's vocals on I Was Not Born as he is essentially speaking over the song rather than singing, giving it a very natural, broody sense of recklessness, akin to Televised Mind.
The main part of the album though which has gripped me in an entirely new way is the first six tracks. The album connected with me on an entirely personal level. It's raw and open and honest, the lyrical themes and projections in each track taking you on a whirlwind journey through multiple emotions; it's harrowing, romantic, at times sad and pessimistic, and it really transports you into a place where your mind and emotions are fully disconnected from one another, and just filled with blunt and raw honesty and openness instead.
Sunny is one of the most stunning tracks the band have ever recorded. It has a very emotional feel to it, and for an album, in general, to make you feel such a harrowing sadness on the first listen is very rare. The bass-led riff on Sunny is really beautiful, both sad and uplifting, which evokes a string of emotions. I found listening to this album to be a very personal experience, with said evoked emotions leaving me feeling very calm and at peace throughout.
Coincidentally I had my first full play of the album at midnight, in the pitch black with rain pouring down outside, which only added to the atmosphere the album creates with such ease. It leaves you feeling very emotional, sad and yet elated at the same time; I have yet to find another album that has had this effect. A Lucid Dream and You Said had a similar effect on me, just stirring up such intense emotions from deep within.
For a punk band to create such a beautifully crafted album that is so provocative and deeply personal is extremely special, and you feel a real connection to the band through this piece of art. It almost feels like you're intruding on a very private and emotional part of their lives, and in turn, it makes you question parts of your own life. It's rare for an album to provoke so much intense thought, whilst also inspiring a sense of completely mental calamity, and almost spiritual purity and mental stillness. The album ends on No, which pulls all the album's themes together in one.
This album is far more acoustically based, the euphoric opening track I Don't Belong already setting out how the album will progress, and unlike their old work, there is a greater focus on the personal lyricism, over the riff-heavy power that one might have expected. Love Is The Main Thing and You Said for me are the personal standouts, but with an album so emotive, it inspires a potential pure personal connection with each track, and I know that everyone will react completely differently to it.
Upon the second listen the album is just as beautiful, but the debut listen for me was a deeply personal and inspiring experience, and this album seems like one of those that will stick with you for years to come.
Album rating: 10/10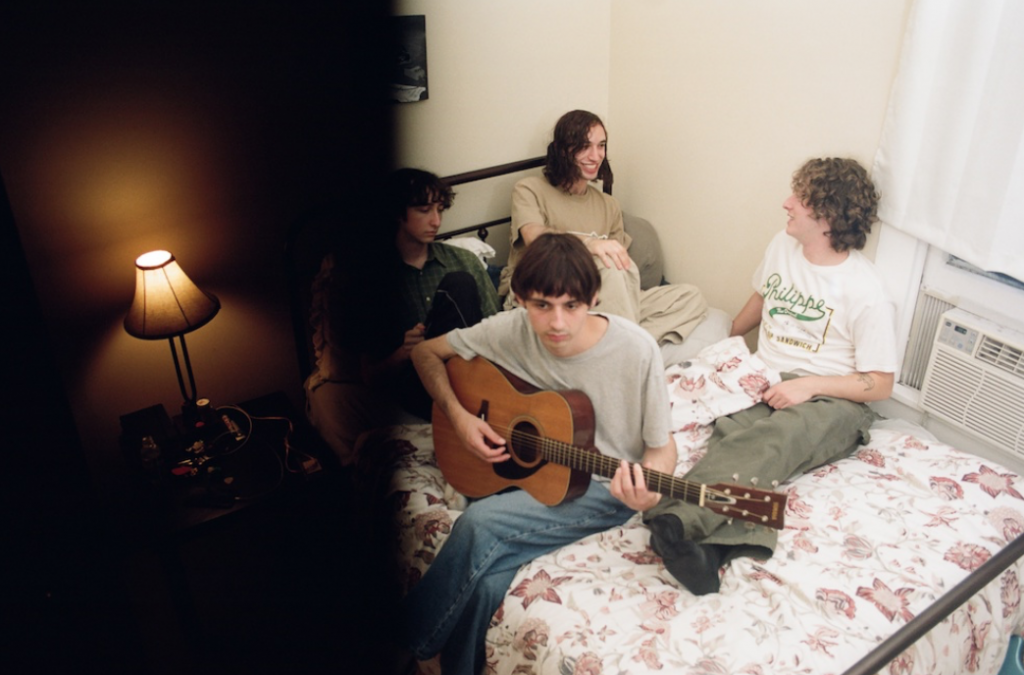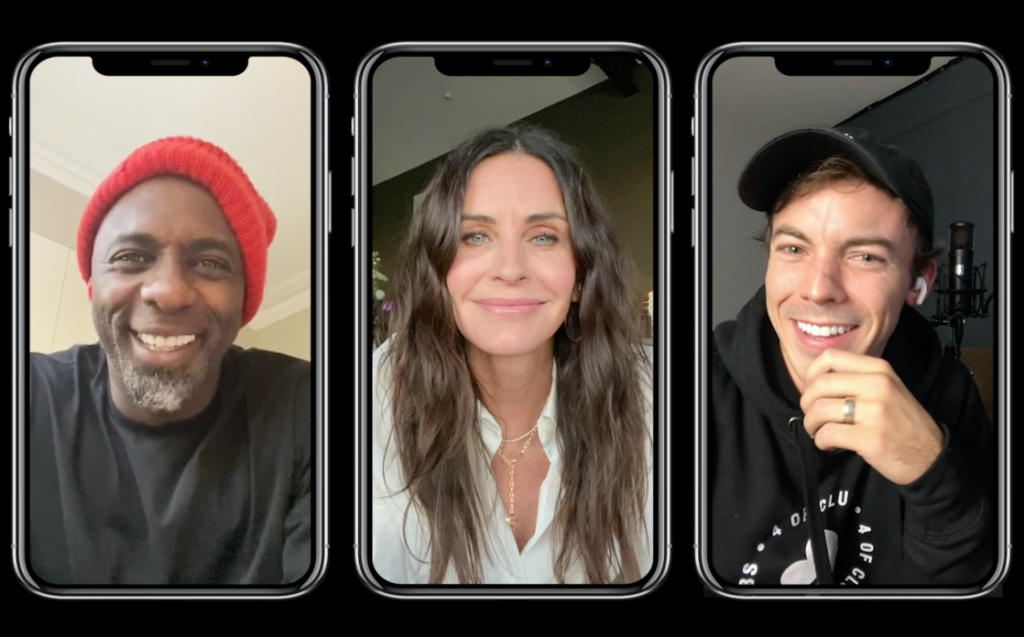 Producer, singer/ songwriter and DJ, Idris Elba's  first release of 2021 champions new and up and coming Canadian talent and hip-hop enthusiast Connor Price on their collaborative record 'Courteney Cox'. Released by 7Wallace and Price's Toronto based imprint, 4 Of Clubs, 'Courteney Cox' is high-octane and an infectiously hooky slice of synth-soaked trap – a playful and tongue-in-cheek homage to Connor's favourite actress and childhood crush.
Read More »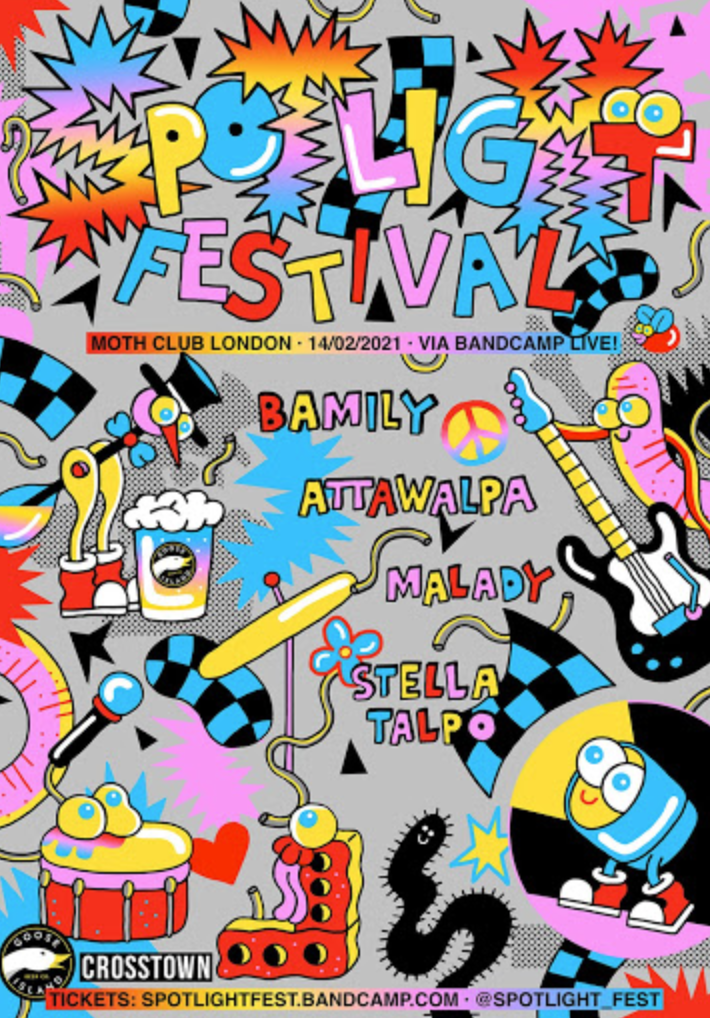 Goose Island Beer Company and Spotlight have announced the UK's inaugural virtual Spotlight Festival, taking place from London's iconic Moth Club on 14th February 2021.
Read More »
See The Artist's Socials Here: