FEATURE: "This Song…." with Finn O'Brien of The Jacques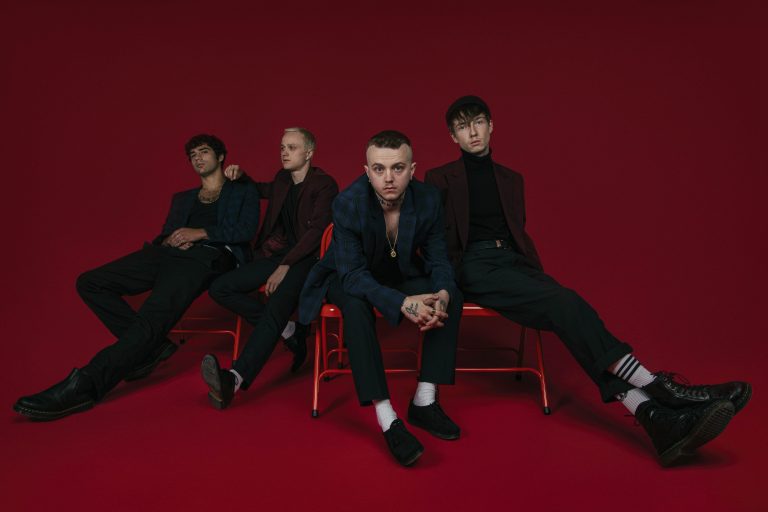 1. This song I remember from my childhood: Cornershop – Brimful of Asher
It was my favourite song when I was a baby and I can really remember demanding that my parents play it repeatedly.
2.This song inspired me to be a musician: Timeless Melody by The La's
I remember wanting to write songs like Lee Mavers at around 6 or 7 when I first started playing music. My personal music collection at the time consisted of two of those mini-album samplers that used to come free with The Observer; one was from The Strokes' Room On Fire (also highly influential) and the other was from The La's' album – I picked this song because fittingly enough, its remained a favourite up until the present day.
3. This song brings up a significant memory: I Am The Fly – Wire
This reminds me of the 'era' of my life when I was just getting to know Mr Will Hicks. We were very excitable back then…
4. This song I can play on repeat and not get sick off: No No No – Dawn Penn
This song cheers me up invariably and just never ever gets sickly or annoying, no matter how much I play it. I think that's so rare in a song!
5. This song I discovered in the past week: Chloe x Halle – Do It
I was scarily stumped by this one so I checked my Shazam and found this random banger I came across the other day, which most people who know me would describe as right up my street.
6. This song I think everyone should listen to: Fucking Melt – Brown Belt
This is just such a lovely banger and the most recent single from one of my best friends' band, and I think everyone should listen to it!
7: This song has influenced my own sound: Coffee & TV – Blur
Obviously, in The Jacques, we change around our sounds and styles a lot, so the influences can be disparate and broad as can the definition of the sound itself; what I would say is that the sheer mastery in the above piece of music is something I have only dreamed of matching up until this point, but what Blur do here is similar to what we do in terms of balance, dynamics, pairings of unlikely sounds and so on. I think it's more than just a sonic influence though; it also sets some sort of bar, for me.
8: This song makes me cry: Into My Arms – Nick Cave
9: This song I have seen played live: Let Me Down Easy – Bettye LaVette
I absolutely love her and was lucky enough to see her play Ronnie Scotts last year (I think, or maybe the year before.)
10: If I could only pick one The Jacques song to play to people, it would be this one: No Kamikaze.
It's old now, but I think it's still got it! If we ever got big, I'd love for that song to have its own little cult following or something.
Preorder The Jacques debut album, The Four, Five, Three here: https://thejacques.tmstor.es/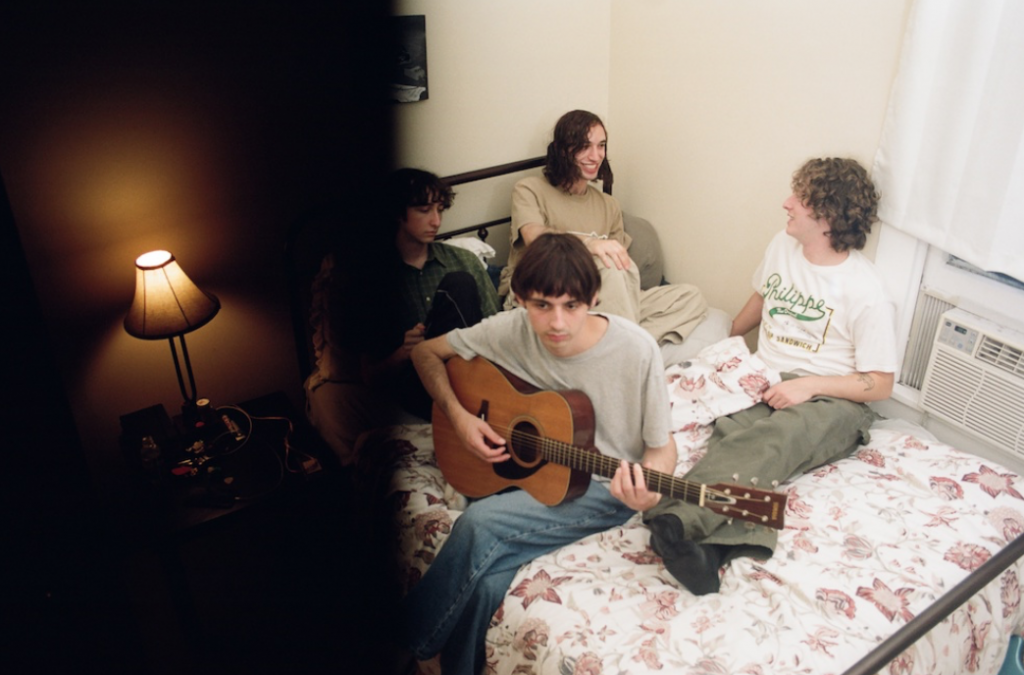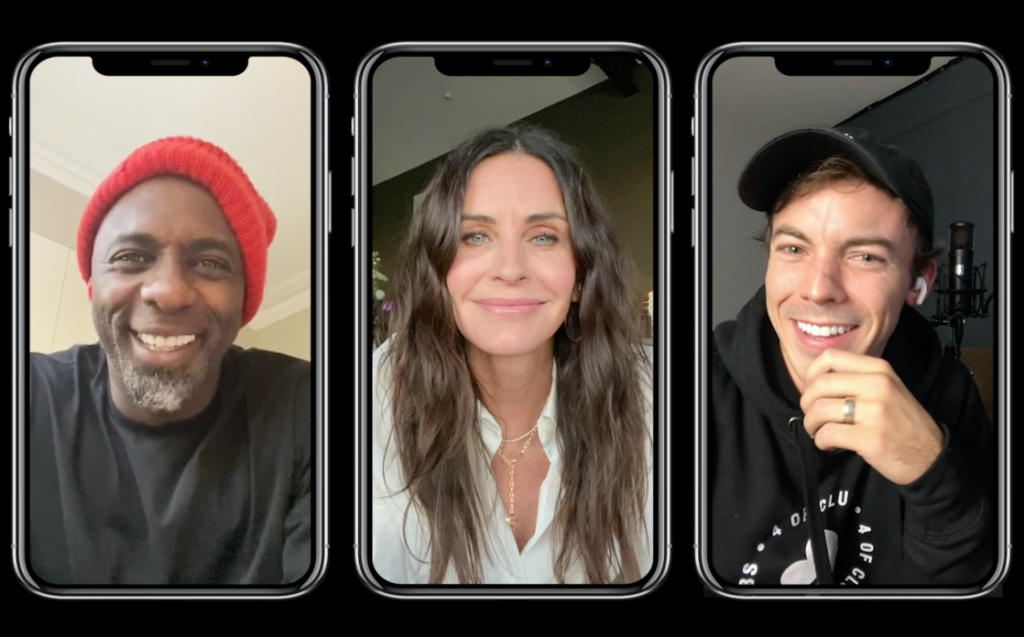 Producer, singer/ songwriter and DJ, Idris Elba's  first release of 2021 champions new and up and coming Canadian talent and hip-hop enthusiast Connor Price on their collaborative record 'Courteney Cox'. Released by 7Wallace and Price's Toronto based imprint, 4 Of Clubs, 'Courteney Cox' is high-octane and an infectiously hooky slice of synth-soaked trap – a playful and tongue-in-cheek homage to Connor's favourite actress and childhood crush.
Read More »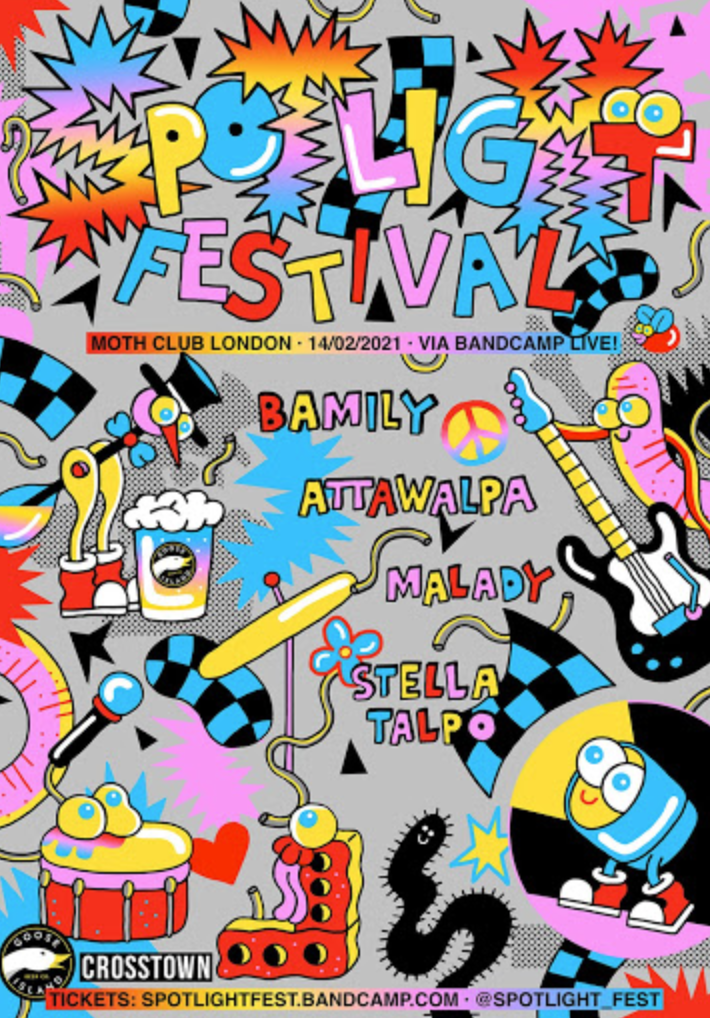 Goose Island Beer Company and Spotlight have announced the UK's inaugural virtual Spotlight Festival, taking place from London's iconic Moth Club on 14th February 2021.
Read More »
See The Artist's Socials Here: