INTERVIEW: In Earnest talk Harry Potter, 'sad indie music' and their new EP release.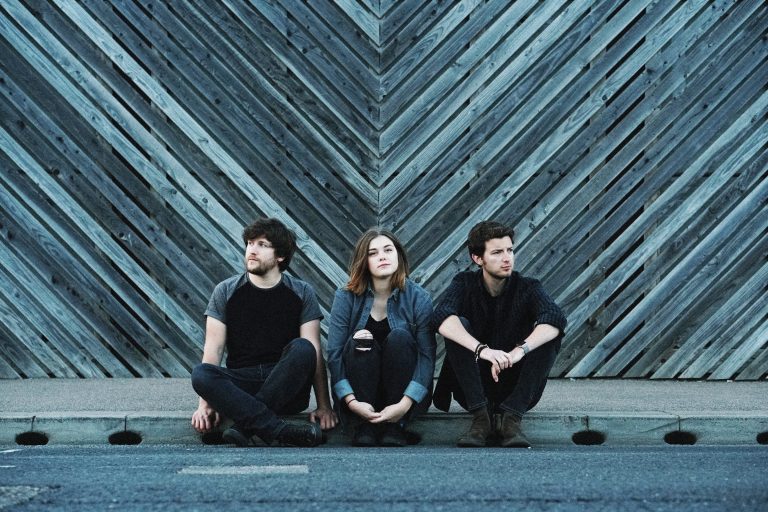 Hi In Earnest! Please could you each introduce yourself to the readers and reveal an interesting fact about you.
Hey! We are In Earnest! We are comprised of Tom, Sarah and Toby. Sarah and Tom write the songs and Toby makes 'em pretty! Tom is a big emo-metal kid at heart and holds a black belt in karate. Sarah used to teach street dance and loves dogs more than anything. Toby can answer any question about the world of Harry Potter and recently dressed in drag for a video interview we did.
You describe your sound as "sad indie music" – why sad?
We kind of jokingly started to call ourselves that because the majority of our music is written around depression and often has quite sad lyrics. Having said that, I think some of the lyrics on this EP are quite hopeful, too!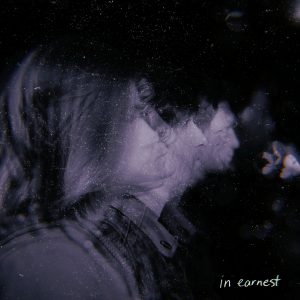 Two weeks ago you released the track 29, along with the music video which is made up of footage of the three of you as children, whose idea was this? Do you find that the footage creates a more emotional response?
Sarah: It was my idea! When we started sculpting our release strategy at the beginning of the year, we thought up some video ideas between us. As '29' is about Tom's childhood memories, I thought it would be cool to hark back to all of our childhoods. It was quite the video to arrange, as it took 6 months to gather all the footage (thanks to our parents and LOTS of technical difficulties!) and then took me an entire week to edit it together. I think it definitely connects listeners to who we are and that we are just normal people playing the music we love. My Mum said she keeps crying every time she watches it.
Your debut EP is coming out on 7th October, how do you plan to celebrate?
We're doing a live stream on our Facebook and Instagram pages on Friday 9th, where we are going to play the 6 tracks from the EP in order. As for release day, we'll probably be doing what we normally do – sending emails and then going for a dog walk! Maybe eat some cake.

Is there a particular track on the EP that you want people to listen to?
A lot of people have said they love 'Fables', despite not releasing it as a single! I do think there is an intensity there – beginning as a song with so much space to breathe and ending as a claustrophobic mess, essentially! We definitely had fun recording this one, especially the shouty vocals at the end.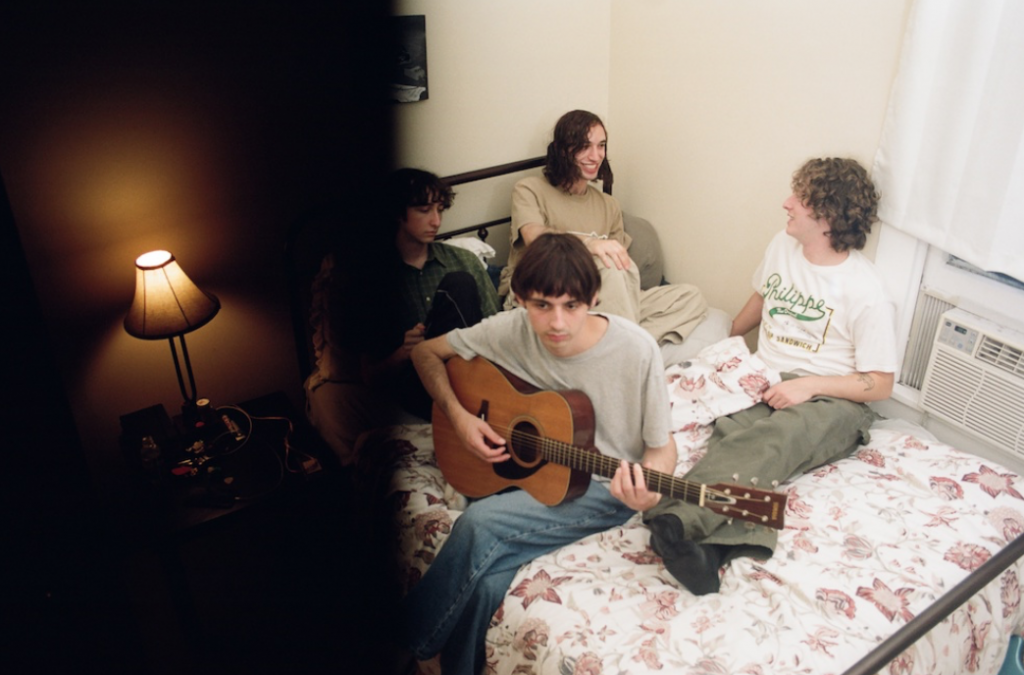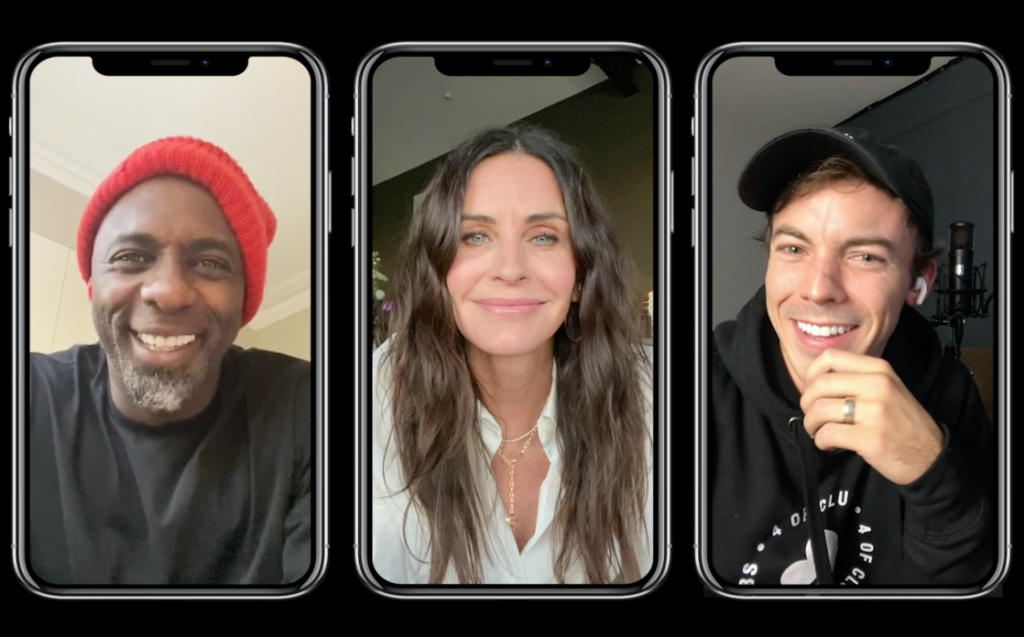 Producer, singer/ songwriter and DJ, Idris Elba's  first release of 2021 champions new and up and coming Canadian talent and hip-hop enthusiast Connor Price on their collaborative record 'Courteney Cox'. Released by 7Wallace and Price's Toronto based imprint, 4 Of Clubs, 'Courteney Cox' is high-octane and an infectiously hooky slice of synth-soaked trap – a playful and tongue-in-cheek homage to Connor's favourite actress and childhood crush.
Read More »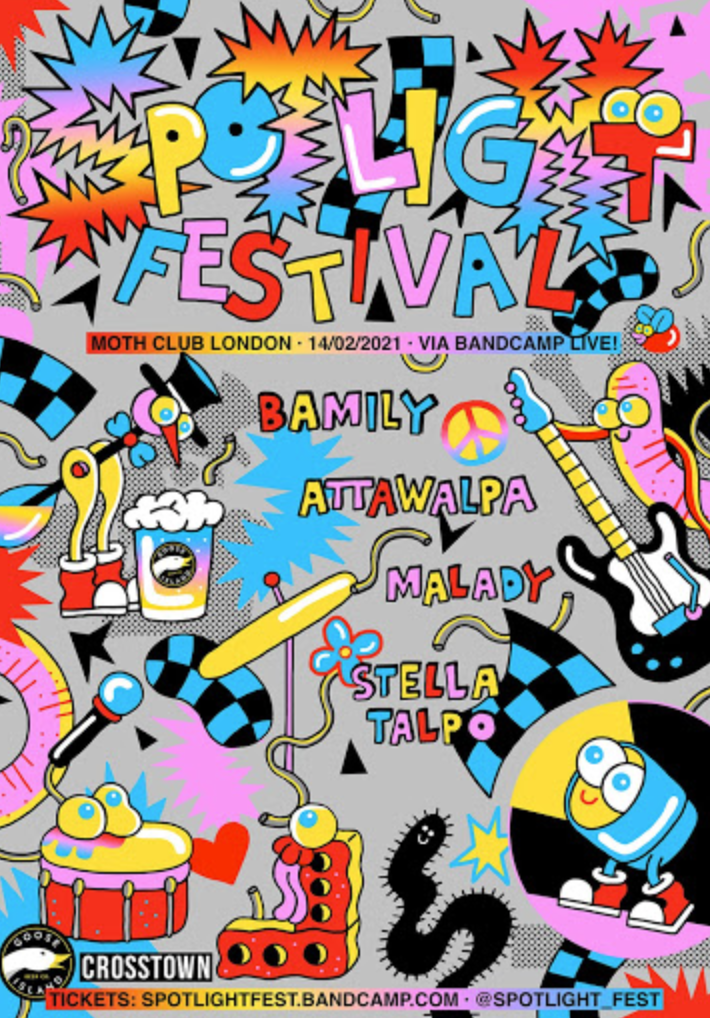 Goose Island Beer Company and Spotlight have announced the UK's inaugural virtual Spotlight Festival, taking place from London's iconic Moth Club on 14th February 2021.
Read More »
See The Artist's Socials Here: