INTERVIEW: Liverpool's STONE talk new releases and post-lockdown plans.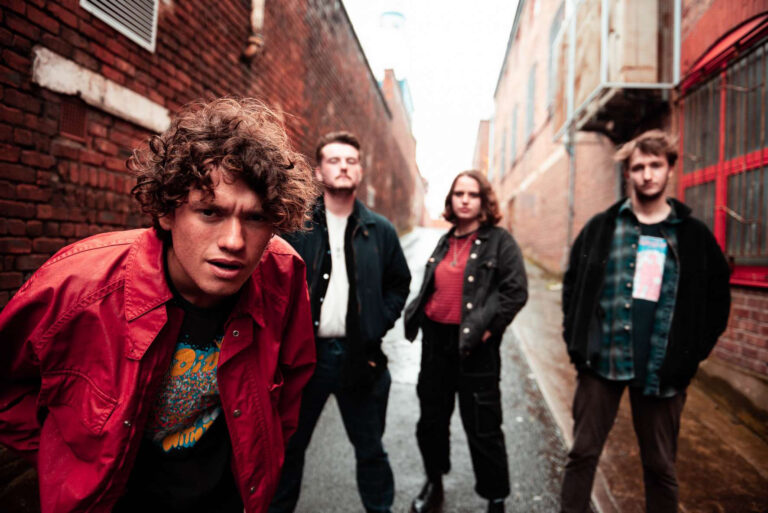 Written By Olly Burton
Leave It Out was an explosive debut single and the spoken-word passages are a stark contrast to The Bohos style. As you describe it in your Spotify bio, its "Poetry from a tense 3am taxi queue". What inspired this stylistic and lyrical U-turn? Can it be pinpointed to a single moment?
I guess the shift into a more mature and refined sound has just been a product of the time me, Fin and Alex have spent writing songs, practising and gigging together, especially as we're entering our 20s. We felt like re-emerging as STONE, with a stronger sense of identity was the most necessary thing we could have done, having outgrown the old Bohos outfit. The conception of STONE was driven by a lot of the frustration and hunger we had felt over 2018-19 trying to make a name for ourselves, finding and channelling inspiration from developments in our own personal lives whether it's been struggles with mental health, going out too much, break-ups, trying to make this band shit work… Stylistically we have found our own little niche that's derived from an eclectic blend of post-punk bands, massive guitars, and notably, Fin is a massive Mike Skinner fan too. Leave It Out was written on the steps of a dive bar at 3am while Fin was dealing with a break-up, and his Scouse stream-of-consciousness spoken word thing, if you've ever had a conversation with him, is something that comes fairly natural that he's channelling into our music.
What moods are you trying to portray through your music?
I think we're trying to capture and portray the dizzying experience of youth culture in Liverpool entering our 20s. I think we're living in such a strange, sensational and relentlessly documented time that there's definitely a generational anxiety we all feel. Whether it's the pervasiveness of social media, the hedony, the uncertainty of the world we're growing into. We see this band and our music as an outlet for our emotion: not just the confusion, frustration, and occasional angst, but also a reminder of the little bits of optimism life can throw at you. Hope, love, friendship, passion and all that. It's the duality of it all, isn't it… All accompanied by this big sound: huge drums, fat, heavy guitars… We hope people can relate to some of the catharsis we get from this and will find in time with new releases and gigs they can get a fuller scope of the spectrum STONE have to offer.
How would you say Liverpool has treated you over the years as a band and has it had an influence on the writing process?
Interesting question. It would be hard to summarise how we have been treated as a band as I'm sure in our earlier years I can imagine we've probably received a mixed reception. Maybe we struggled with our identity as a band. Maybe we had some shows that were better than others. Hard to say – I can say definitively that like any other band or artist we've had to take a few years to really develop and hone our sound, our live sets, really discover who we really are. We were 17 when me and Fin began playing together, obviously, the music we're making at 21 will be different. But with the number of gigs and tunes we've done together and all the hours and labour we've put into this we have certainly developed our dynamic creatively and personally. I think the fact that we've run the gauntlet and seen a lot of bands gain momentum and really blow up really gave us the drive to keep writing and made us hungrier and more determined than ever, treating this band with discipline, constantly practising and writing. Along the way, I think we have surprised people at times, but at this point, with STONE it's time to start afresh slate, at least where our audience is concerned.
How does STONE fit into the Liverpool music scene?
I think it's a harder question to answer at the moment given no one has been able to play anywhere since March, so the music scene has seen a bit of a shift into the online/social media world this year rather than on stages, but that aside I'd like to think we have made a decent name for ourselves so far – obviously people might remember us
Lockdown has stifled the creative industry, but a lot of artists are still managing to write and put out their best work yet. How has lockdown affected you and can we expect any new material soon?
Not being able to play live is pretty frustrating, and I think a lot of the catharsis and energy we put out on stage is a constant reminder of why we have to keep doing what we're doing, but in the absence of gigs we, like many other artists, are just taking this time to write and essentially do all the other bits of upkeep, reminding people we exist and all that. It's not always as fun as playing live but it's necessary. We've been writing a lot of demos and recording them ourselves, that's been fun and probably the most stimulating use of our time as a band. We even dabbled in a couple of covers, but so far only released one of DARE by Gorillaz on our Instagram. We were lucky to have got a lot of recording done pre-lockdown, so we're able to put out Keep Running in May, and we have another single, Stay Silent, releasing on the 11th of September, and we also have some live content we're really excited to share.
There is a lot of great music coming out of Merseyside now. Any overlooked artists that deserve a shout out?
There are so many boss bands about Merseyside right now. Courting is a young post-punk band gaining traction at the minute; Monks are a great psych-pop band, looking forward to what they put out next; SPILT, aggressive psych-fused grunge from Runcorn. Marmalade are boss as well. Crawlers are ones to watch right now. The Mysterines are smashing it too. SPINN and Shards are good brothers, and RATS, who we supported in the Invisible Wind Factory back in February. Also, the last few years have seen a cool scene with Eggy Records and their affiliated artists like Astles, Beija Flo, Eyesore and the Jinx. There is so much talent in Liverpool and Merseyside it becomes difficult even to keep up with the number of bands to be watching – I just hope in time we can get back to what we had.

Finally, what's the dream for STONE?
I think the dream is just to carry on what we are doing for as long as we can. There are a few landmark gigs we want to tick off, Selling out the 02 Brixton to name one. But yeah that and to just carry on putting out tracks that we love. With a bit of luck, we will be able to cram a venue safely sometime in the future and then we can carry on performing and interacting with you all. Yeah, quite modest "dreams" so to speak but it just means anything else is a bonus.
Check out STONE's latest single 'Stay Silent' out now!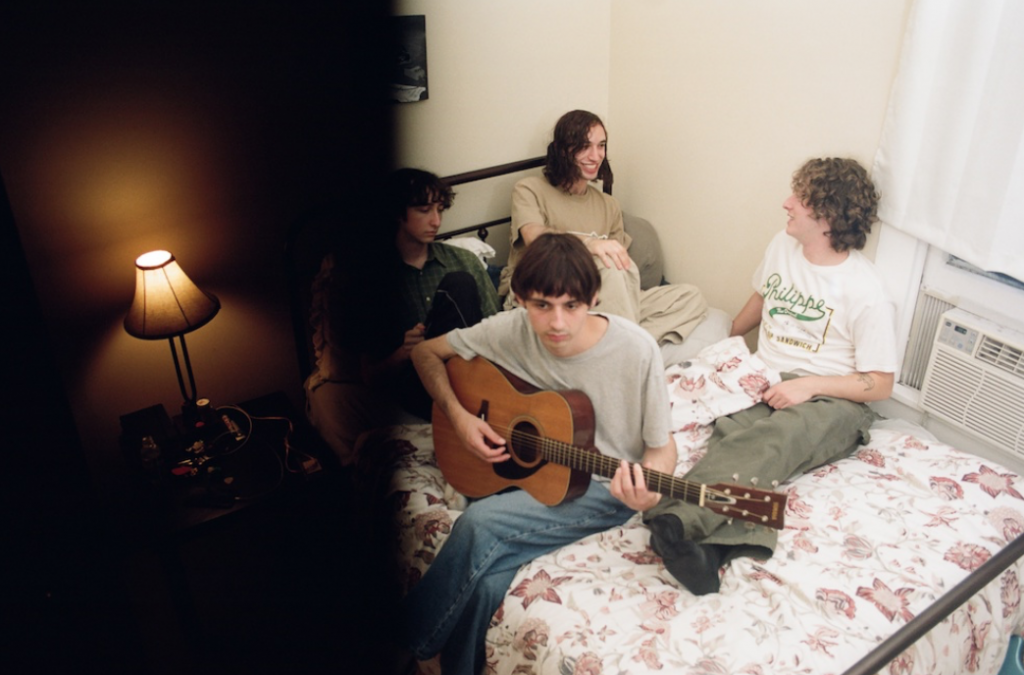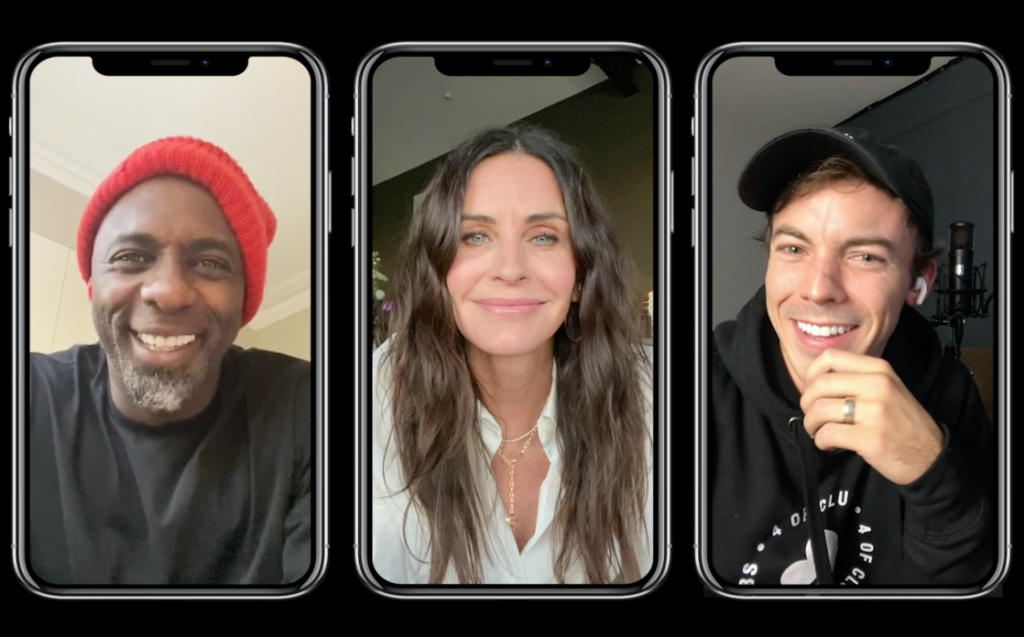 Producer, singer/ songwriter and DJ, Idris Elba's  first release of 2021 champions new and up and coming Canadian talent and hip-hop enthusiast Connor Price on their collaborative record 'Courteney Cox'. Released by 7Wallace and Price's Toronto based imprint, 4 Of Clubs, 'Courteney Cox' is high-octane and an infectiously hooky slice of synth-soaked trap – a playful and tongue-in-cheek homage to Connor's favourite actress and childhood crush.
Read More »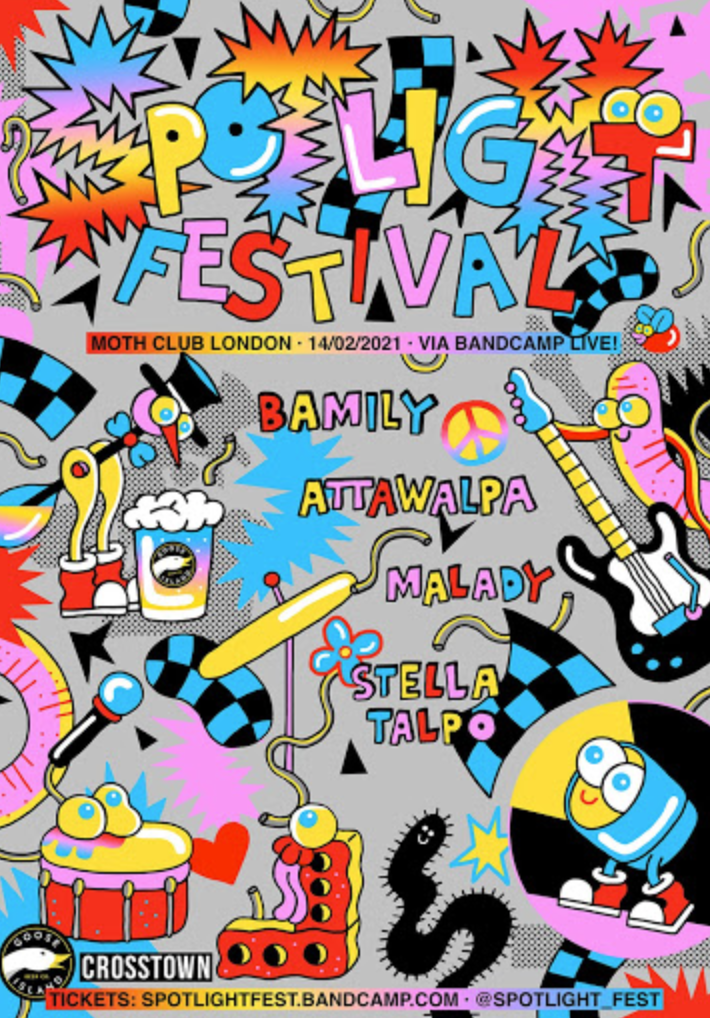 Goose Island Beer Company and Spotlight have announced the UK's inaugural virtual Spotlight Festival, taking place from London's iconic Moth Club on 14th February 2021.
Read More »
See The Artist's Socials Here: