INTERVIEW: Nadia Sheikh talks touring with the Stereophonics and British culture.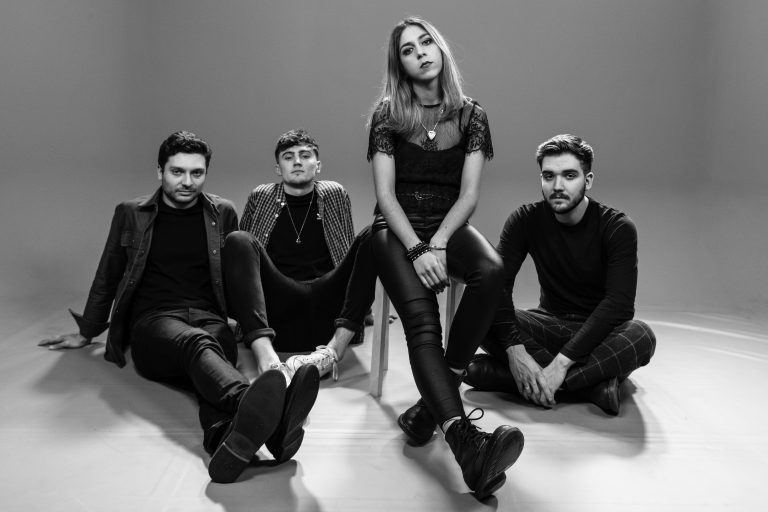 Hi Nadia! First of all, how are you?
Hey, I'm all good thank you! Thanks for having me!
You've had a crazy 2020 so far and it's only February! What's it been like touring with the Stereophonics? Were you a fan of the band before?
It's been absolutely mental! I'm a huge fan of the band, they've been a massive influence on me since I was a teenager, so getting to tour with them is actually surreal. I actually saw them play live at the O2 Academy in Leeds front row when I was 16, and just a few of weeks ago we were playing that same venue supporting them.
It's been a great experience, the band and their whole team are amazing and super lovely and helpful, so they made our journey so easy! It's been super interesting to see the crowds in every country, they're so different from each other, and it's been incredible to see the fans coming down early to check us out and react so positively to our shows, buying merch, following on socials… We've been to 8 countries in 3 weeks and played 16 shows!
I'm super grateful to the Stereophonics for the opportunity and for betting on someone completely independent and DIY!
On February 28th your new EP, 'Everybody Hears But No One's Listening', is being released, could you tell us a bit about it? Do you think it differs to previous songs you've released?
Yes! I'm really excited for it to drop. I've been wanting to release a bigger body of work for a while, but being independent it can sometimes be a bit tricky to finance it all! So this EP is a recollection of my latest singles and new tunes. You can find 'Toxic' and 'Break Free'
which came out last year, but you can also hear 'Get Away', the latest single and 'Are You On?' a tune that's still unreleased. I've also popped a bonus track of a song recorded live at the studio of just me on the piano and singing.
I think the two new songs 'Get Away' and 'Are You On?' are a bit rawer, where 'Toxic' and 'Break Free' have a more polished sound. It is definitely a progression, but although all the songs are different within themselves, they all collide and are really representative of who I am as a songwriter and the sound the boys and I have created.
You are half Spanish, half English – did you grow up over here or in Spain? Do you take inspiration from your culture when writing music?
Yeah, I was born in Spain and moved to London when I was 18, although I've always been back and forth. Growing up, although I lived in Spain, I had a lot of influence from British and American music. We used to listen to The Beatles and the Eagles in the house, and when I went into my teens, I found the British popular culture fascinating, so I think most of my influence comes from that. However, I also grew up listening to Spanish radio and pop music, so it's definitely in the mix!
Have you got any festival slots planned for this summer?
I've some exciting shows coming up in summer but I can't talk about them yet!! 🙁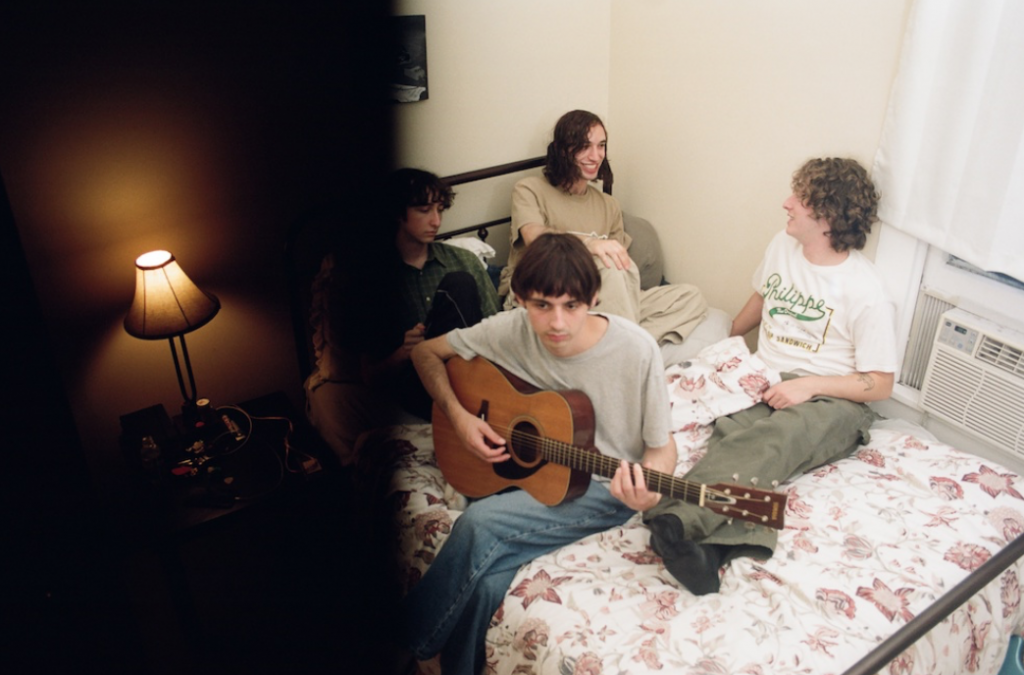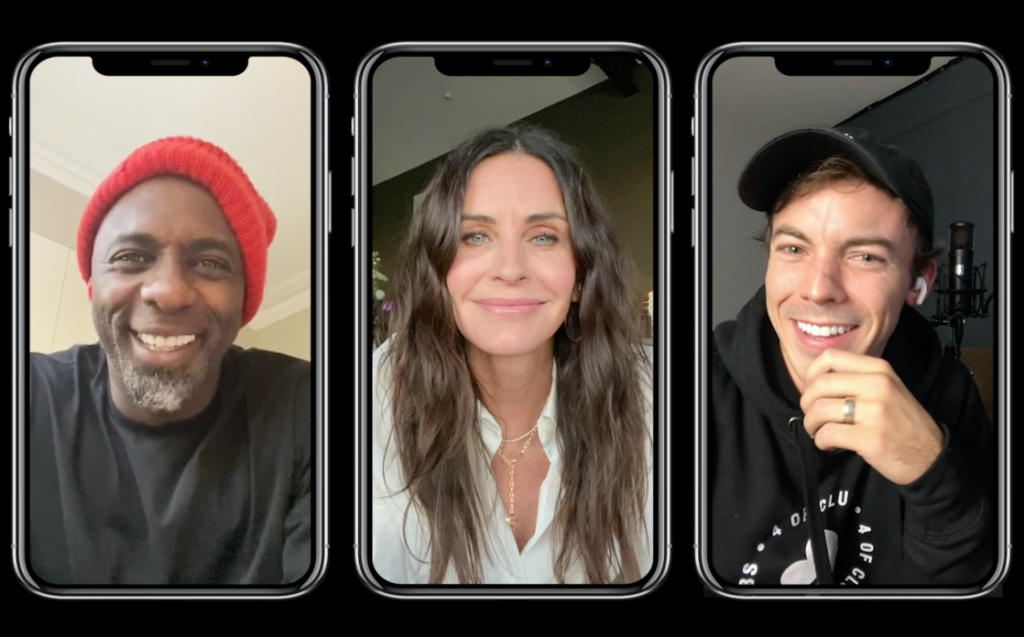 Producer, singer/ songwriter and DJ, Idris Elba's  first release of 2021 champions new and up and coming Canadian talent and hip-hop enthusiast Connor Price on their collaborative record 'Courteney Cox'. Released by 7Wallace and Price's Toronto based imprint, 4 Of Clubs, 'Courteney Cox' is high-octane and an infectiously hooky slice of synth-soaked trap – a playful and tongue-in-cheek homage to Connor's favourite actress and childhood crush.
Read More »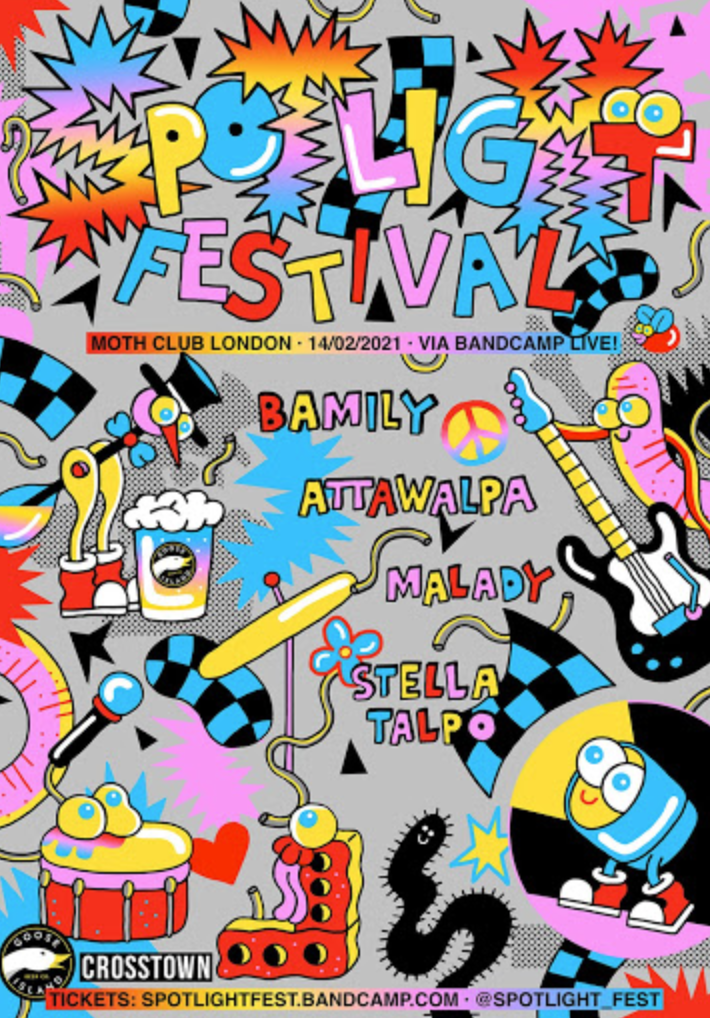 Goose Island Beer Company and Spotlight have announced the UK's inaugural virtual Spotlight Festival, taking place from London's iconic Moth Club on 14th February 2021.
Read More »
See The Artist's Socials Here: