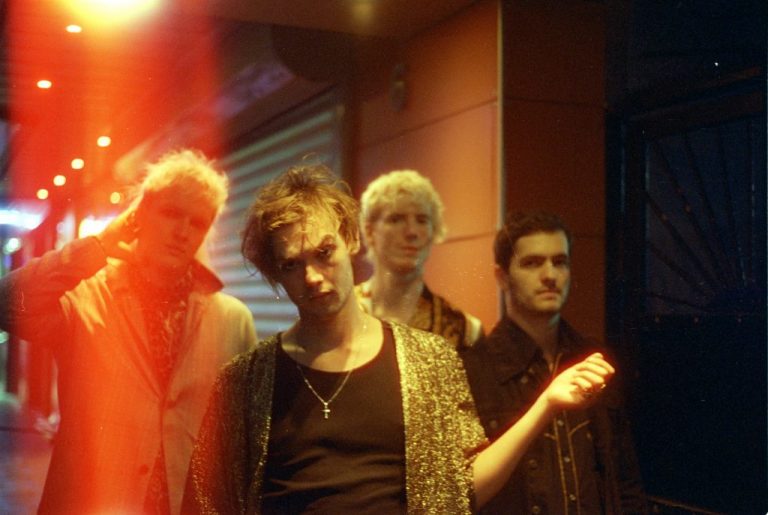 Not to drag on about the current situation, but since you are a very culturally diverse band, how has covid affected your work?
Like everyone, we've had to cancel and seemingly indefinitely postpone tours and shows. It's, of course, frustrating and we miss it, but it's especially sad to see everyone in the industry being affected. A lot of passionate and hard-working people make their living in live music and to see them struggling and unsupported is really heartbreaking.
For us, we're just focusing on writing. We've got some plans for the studio in summer so we're using all the spare time and energy to get the songs ready.
It's amazing that you are from all over the world, how did you cross paths with each other?
I met Lennart in my first week here when I tried out for his band. We hit it off straight away and cycled through a few band members until we met Joel on the way to a Growlers concert in Berlin. He has an impressive mullet and was drinking a beer at 10 in the morning – and there's just nothing more beautiful to an Aussie than that!
Is there a particular movement/moment in music that you relate to?
I wouldn't say so. We have a lot of shared tastes and a lot of varied tastes. We write and play to express something honest that we can connect with. Whoever else connects to that music can join in and that's all there is to it.
What can your audience expect from a live Kecks Show?
You're single "All for me" came out in October, can you tell us a bit more about the story behind it?
It was never meant to be a Kecks song really. I wrote it at home sitting on the couch at a time when I was deeply in love. But I didn't want to be cheesy so it ended up as a sort of self-aware love song – to me it makes fun of itself while still acknowledging how beautiful and overwhelming it can be to really be in love.
Lennart was adamant that we do it as a band and once we played it together it was clear that the song had more to it than just another little love song.
Music and arts are arguably what makes the UK, what do you think of the government neglecting them completely with Brexit, etc? How will Brexit affect you as a band?
I feel like we're stuck in an episode of Blackadder without the jokes. They really have mastered the old stab you and smile routine.
As things are evolving we're just trying to keep up with new regulations and find ways to still play in the UK. We love playing with UK bands and for UK audiences – so we're absolutely determined to get back as soon as possible.
What's next for the Kecks?
We're gonna shoot our next video soon for a release this year – shooting is always fun as we do it ourselves and with the help of some incredibly talented friends.
We've got studio time planned and a few other big announcements coming throughout the year. Stay tuned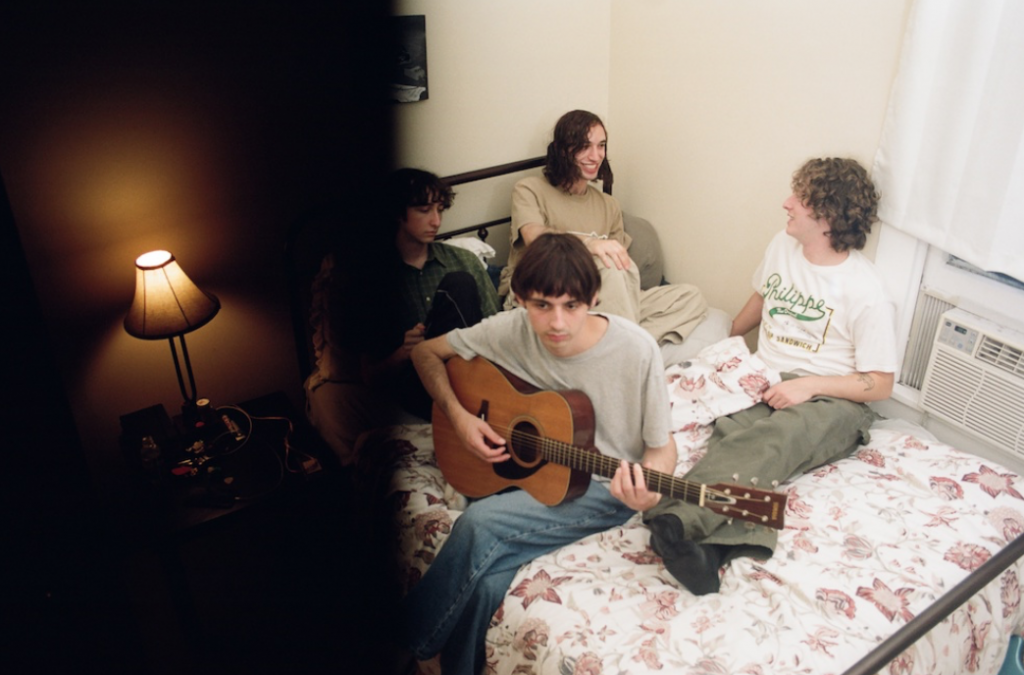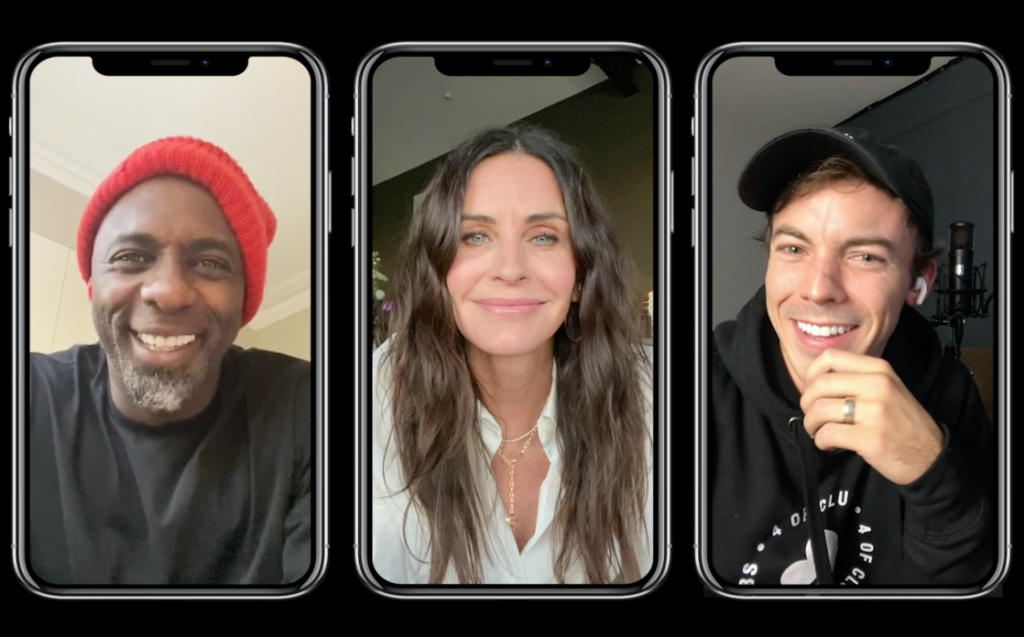 Producer, singer/ songwriter and DJ, Idris Elba's  first release of 2021 champions new and up and coming Canadian talent and hip-hop enthusiast Connor Price on their collaborative record 'Courteney Cox'. Released by 7Wallace and Price's Toronto based imprint, 4 Of Clubs, 'Courteney Cox' is high-octane and an infectiously hooky slice of synth-soaked trap – a playful and tongue-in-cheek homage to Connor's favourite actress and childhood crush.
Read More »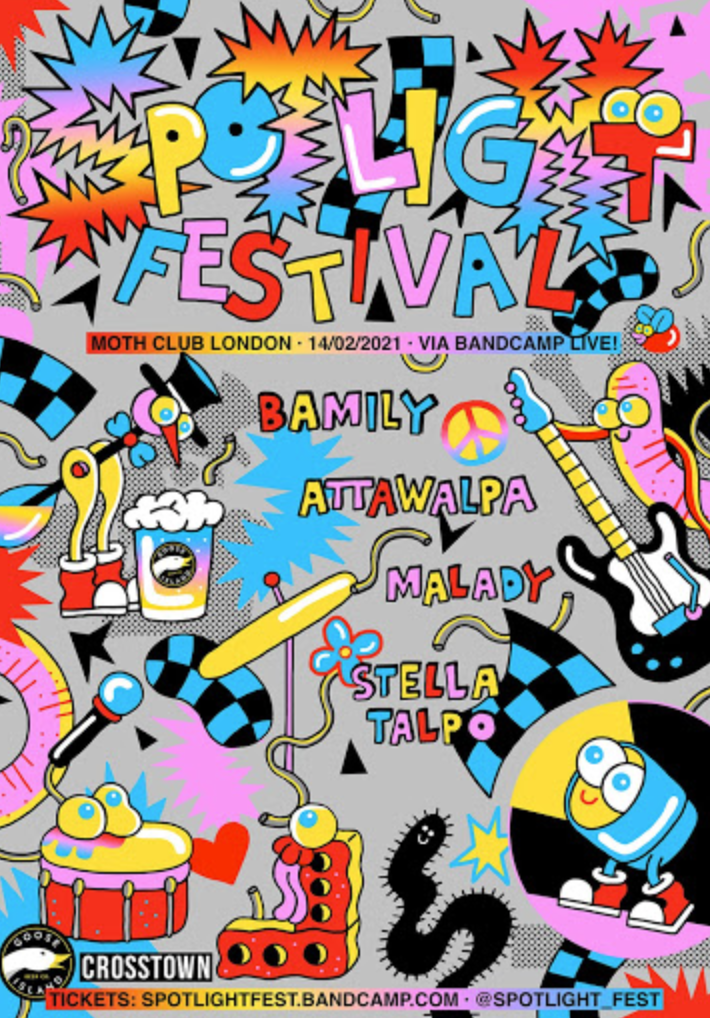 Goose Island Beer Company and Spotlight have announced the UK's inaugural virtual Spotlight Festival, taking place from London's iconic Moth Club on 14th February 2021.
Read More »
See The Artist's Socials Here: