ISOLATION INTERVIEWS: Children of the State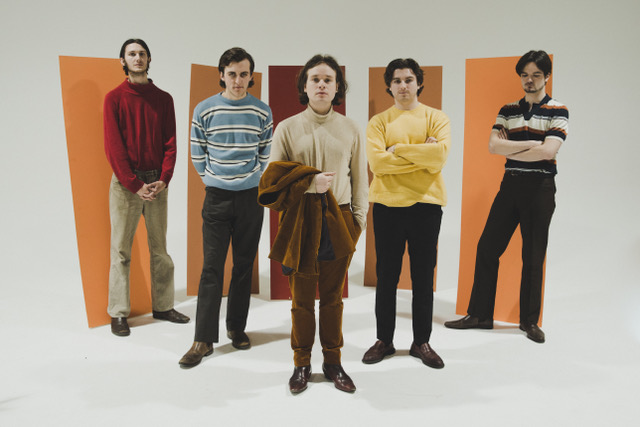 Consisting of John McCullagh, Nathan Keeble, Corey Clifton, Conor O'Reilly and Harry Eland, 'Children of the State' are putting their own spin on indie-rock, blending their 60's inspired influences to create an authentic vintage groove. With their next single, "Big Sur" out in less than 10 days, it couldn't be a more perfect time to have a chat with the band, and more specifically, lead singer John McCullagh and drummer Conor O'Reilly.
Hey guys, how are you all? Are you keep yourselves occupied during quarantine? 
John: Good thank you, albeit a bit bored now, been listening to a lot of Gram Parsons that's keeping me spiritually occupied. 
Conor: Not bad thanks, driving my parents up the wall with my electronic drum kit but needs must. 

First of all, I'm very intrigued by your band name, how did you come up with it? Is there a political motive behind it at all, e.g. with immigrant families being detained etc?
John: Thank you, I think the beauty of the name as it's open to interpretation. I think it's important that we're not entirely transparent with it because something that we have found is it's amazing how many different interpretations of our name we've had in such a short time, it seems to have a different meaning to different people which in turn I guess changed the entire perception of the band, maybe even changed the definition of the songs? 
Conor: I think it's important to highlight that it wasn't intended to be particularly political when we conceived the name.
You have a new song and music video, 'Big Sur' coming out on April 10th, could you tell us a bit about that, please?
John: We recorded Big Sur a few months back with Ian from The Coral, we wanted to capture the 60s sound of surf and warp it into our own, adding a few things that pick the pace up and shake things about a bit with the fuzz guitar and mad lyrics.
The track was recorded in Parr Street Studios, which has also seen massive names like Coldplay, Miles Kane and New Order record there, how did it feel to be in such an iconic studio?
Conor: It was magnificent, definitely the best studio we've ever been in. I think it's important to not get sucked into the whole standing on the shoulders of giants thing though and have pure intentions of creating something wholly unique and weird. It was great to work with Ian in there too because he's a drummer, he helped us add some weird rhythms to the chorus of Big Sur. 
John: Adds a nice competitive element to it though I guess. 
The music video for this track follows the same retro style of the music and also just general aesthetic of the band, was this something you guys were all a fan of before going into this project?
Conor: We've always liked the 60s/70s aesthetic, we all loved Once Upon A Time In Hollywood when it came out last year and wanted to incorporate part of that into our aesthetic and we think this video has captured that particularly well. There's also nods to the early days of colour television and the cold war in there too. 
One of the musical inspirations sited on your Spotify is '50's melodies', are there any modern bands who's music influences you? The Last Shadow Puppets seems to be a commonly noted one. 
John: Shadow Puppets definitely played a big part in our coming of age individually, they remind me of being 18 and drunk in Doncaster before everybody moved away for university and left me here to drink John Smiths in the local. 
Conor: Ariel Pink, Orville Peck, Weyes Blood, Brittany Howard & Fur are all artists that are steeped in our DNA. 
Thanks for your time! Is there anything else you'd like to add?
John: Listen to fools, the mob rules.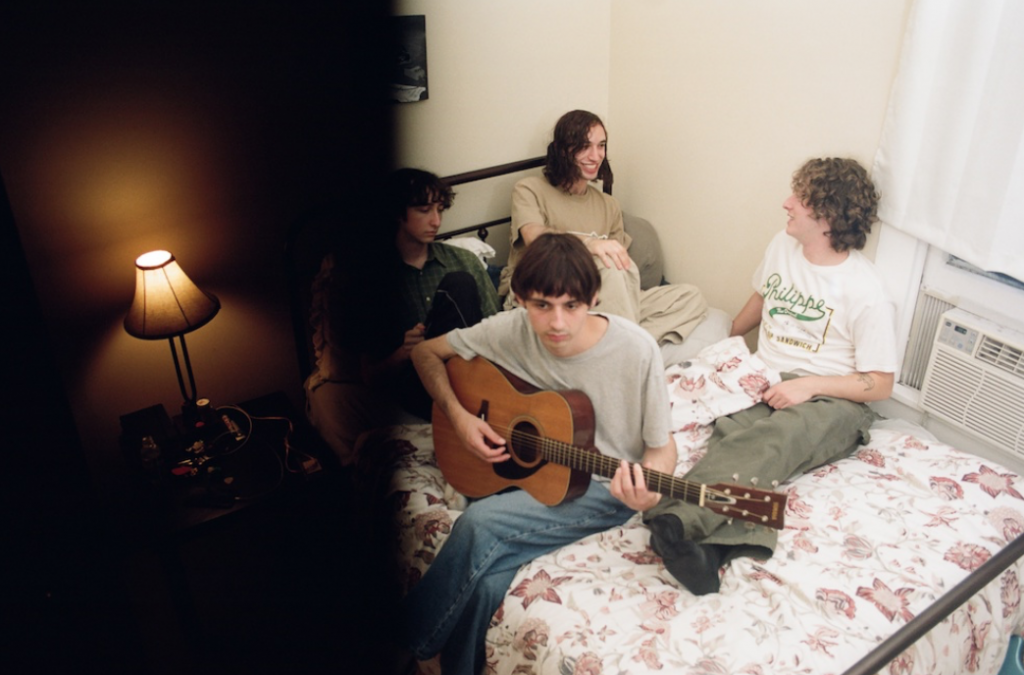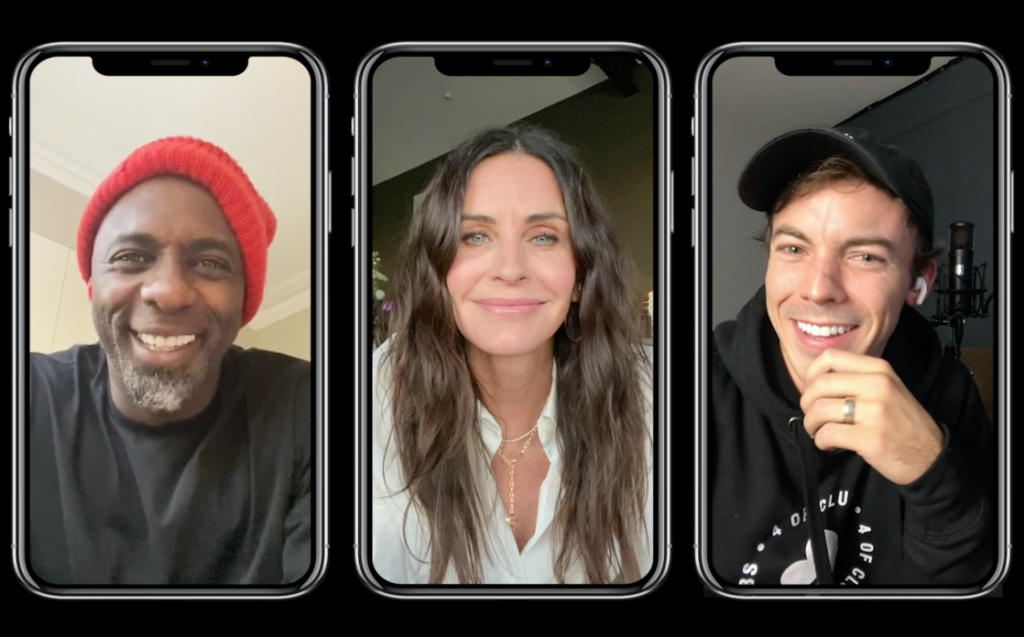 Producer, singer/ songwriter and DJ, Idris Elba's  first release of 2021 champions new and up and coming Canadian talent and hip-hop enthusiast Connor Price on their collaborative record 'Courteney Cox'. Released by 7Wallace and Price's Toronto based imprint, 4 Of Clubs, 'Courteney Cox' is high-octane and an infectiously hooky slice of synth-soaked trap – a playful and tongue-in-cheek homage to Connor's favourite actress and childhood crush.
Read More »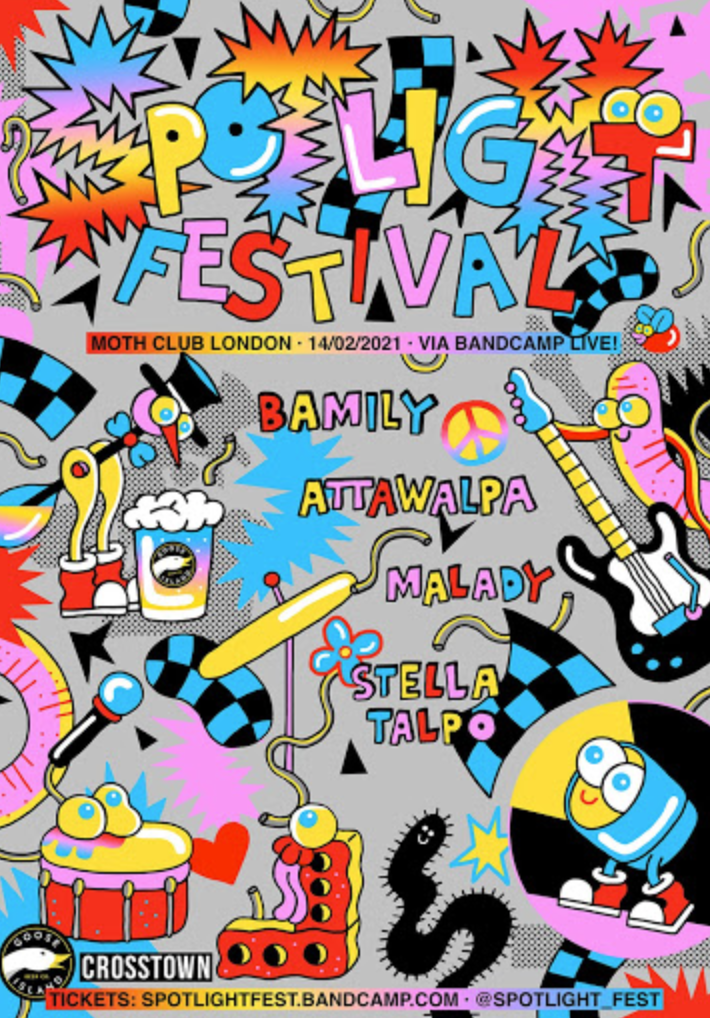 Goose Island Beer Company and Spotlight have announced the UK's inaugural virtual Spotlight Festival, taking place from London's iconic Moth Club on 14th February 2021.
Read More »
See The Artist's Socials Here: