ISOLATION INTERVIEWS: Blacksanta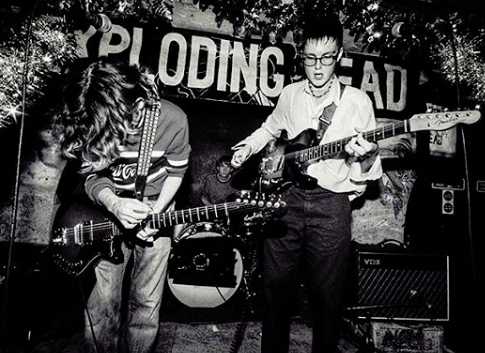 Hi Guys how are you?
Blacksanta is well. We're all struggling with quarantine in different ways but we've stayed in close contact with each other and our supportive friends. We've all been sharing even more books, films, and albums than usual with each other so it's been a great time to think about these kinds of things in a deeper way. Quarantine has been a very educational and grounding experience for all of us to discover more about each other and talk deeper into our personal lives more regularly than usual. We've always been incredibly close but it's nice to have the chance to talk about things we wouldn't normally.
Your band name, Blacksanta, where did that come from?
Blacksanta came from a saying we had: "my god is a woman, my saints are gay and my Santa is black". It basically challenges a lot of commercial and stereotypical ideas of role models and religious figures being white, straight males. It's anti-conformist and pro-equality. Because we are all white we sometimes get criticised for the band name but we are fully aware of the wretchedness that is white privilege and from that, we want to promote open-mindedness and show that we disapprove of upholding outdated traditions. Our songwriting definitely reflects this perspective in the hopes of creating joy-filled anarchic mosh pits.
You've released two songs so far, do you have any plans to release any more in the future?
We recorded our first 3 songs with a producer called Tobin Jones at the park studios in Wembley and we still have the last song of that batch to release, it should be out sometime soon. To be constantly writing new songs is an ethos that's very important to us as a band. It keeps things exciting and helps us to improve our songwriting, so we've got a lot of material that's ready to record. We've already started working on an EP but we want to make sure we're at the right level before we release it so we're probably going to sit on it for a good while. We're also releasing a few live videos from gigs we played around Christmas time so look out for them and possibly a quarantine podcast of some sort.
In your music, I can kind of hear a punk. Grunge, almost Nirvana-esque sound, is this a fair description? How would you describe yourselves to people who haven't listened to you before?
When we started, we were a 3 piece playing a basic form of melodic rock n roll, it was a way for us to express ourselves in a more crude form. It definitely held us back that we couldn't find a 4th member that would enable our ambitions to expand on our sound. Nirvana is the most well-known when it comes to grunge, so I guess it is quite easy for people to compare our early singles to them and expect them to be an influence. But to be honest, at the time we were more influenced by other grunge and classic rock bands like black sabbath, demob happy, the pearl harts and pixies. We weren't doing anything new; it was more a way for us to play as loud and aggressive as we could, passion before originality. We find that those early songs were outbursts, having never played in bands before, as opposed to any polished or technical masterpieces.
When our drummer Tom's previous band broke up, their guitarist/lead singer Luke joined Blacksanta. This was very refreshing for us and gave us the control to fulfil our creative visions for the band and our sound. Ollie and Luke are now in a really tight songwriting partnership which is great. Ollie's songwriting has more of a structured, pop and classic rock influence whereas Luke brings more experimentation with post-punk and jazz. We'd describe our sound now as diminished, melody-driven post-punk with a fascination for hooks, something that would be created by the love child of Elton John and Mark E Smith. 
What the one thing you miss most about playing live?
Definitely just being able to play our music together, despite whether anyone has bothered to come to the gig. We think it's important that bands make sure they're making music for themselves rather than others and that they should play mainly for enjoyment and for the love of music rather than to gain popularity. That way it doesn't matter how many people come to your gigs; getting together and playing your songs in a grotty, empty venue will be enough. Playing to larger crowds, of course, adds to the fun. We also miss being able to socialise with other bands and like-minded people. That's a great part of playing live.
Anything else you'd like to add?
Lockdown is a very tough time for musicians and independent venues so make sure you can support them in any way you can; whether that be by buying merch or donating to a fundraising page. We would be very upset if when lockdown finally ends we couldn't go for a pint at our local venues. And our next single will out soon, make sure to keep your eyes peeled for that.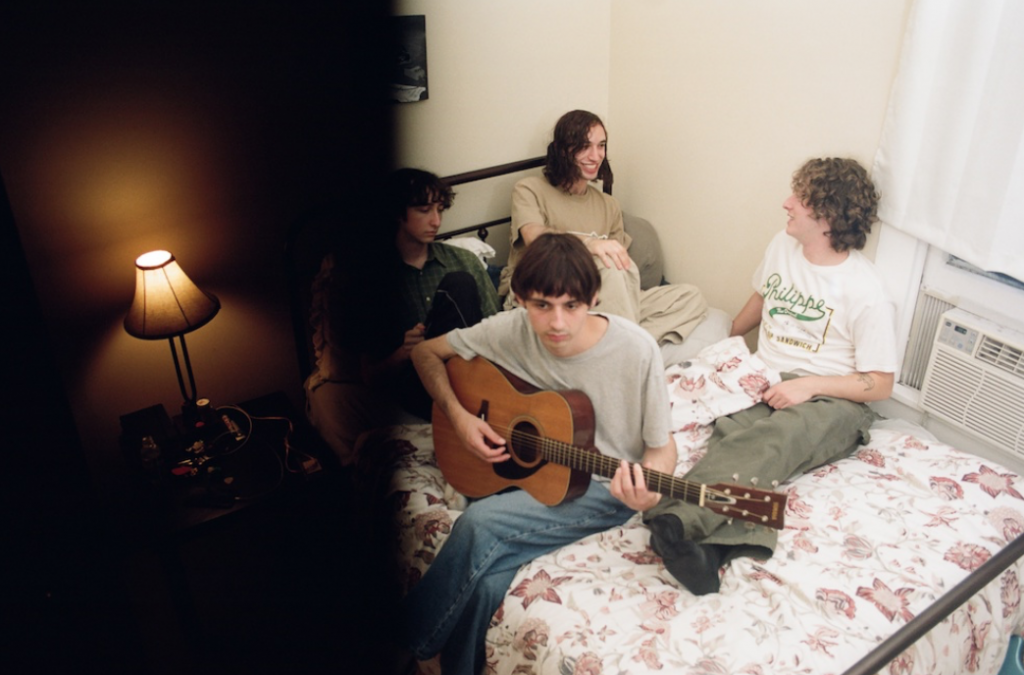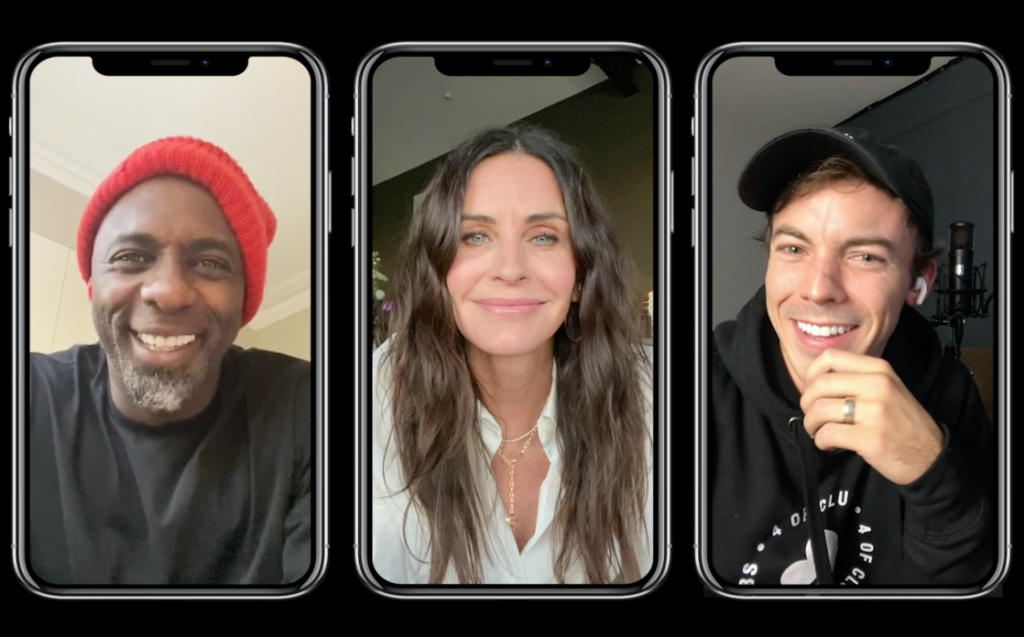 Producer, singer/ songwriter and DJ, Idris Elba's  first release of 2021 champions new and up and coming Canadian talent and hip-hop enthusiast Connor Price on their collaborative record 'Courteney Cox'. Released by 7Wallace and Price's Toronto based imprint, 4 Of Clubs, 'Courteney Cox' is high-octane and an infectiously hooky slice of synth-soaked trap – a playful and tongue-in-cheek homage to Connor's favourite actress and childhood crush.
Read More »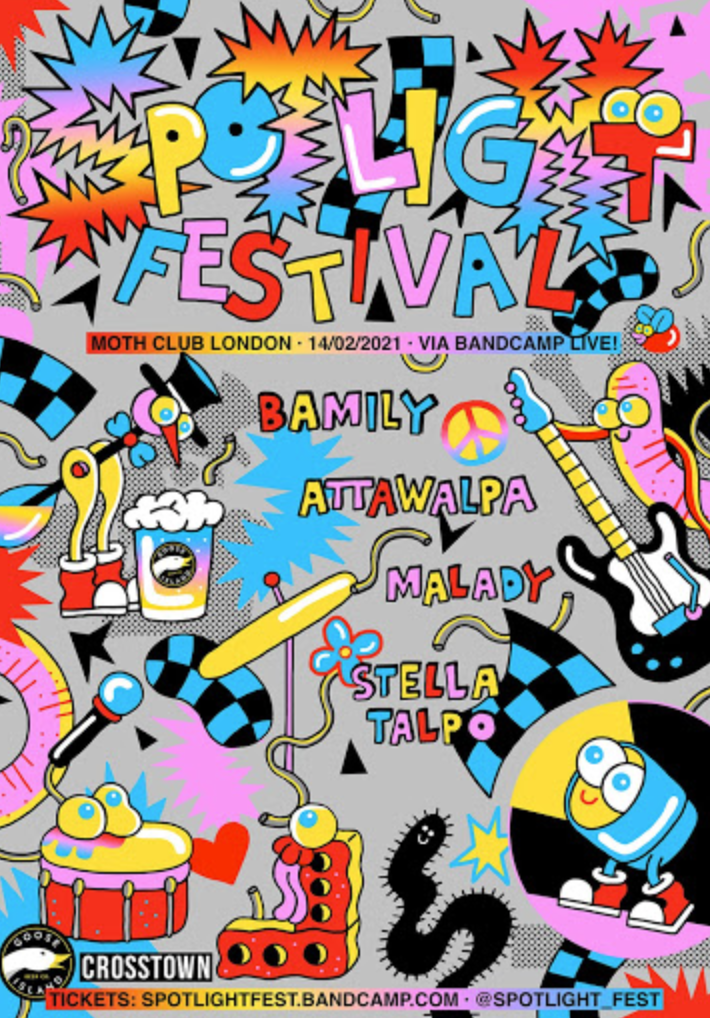 Goose Island Beer Company and Spotlight have announced the UK's inaugural virtual Spotlight Festival, taking place from London's iconic Moth Club on 14th February 2021.
Read More »
See The Artist's Socials Here: