ISOLATION INTERVIEWS: Hunter & The Bear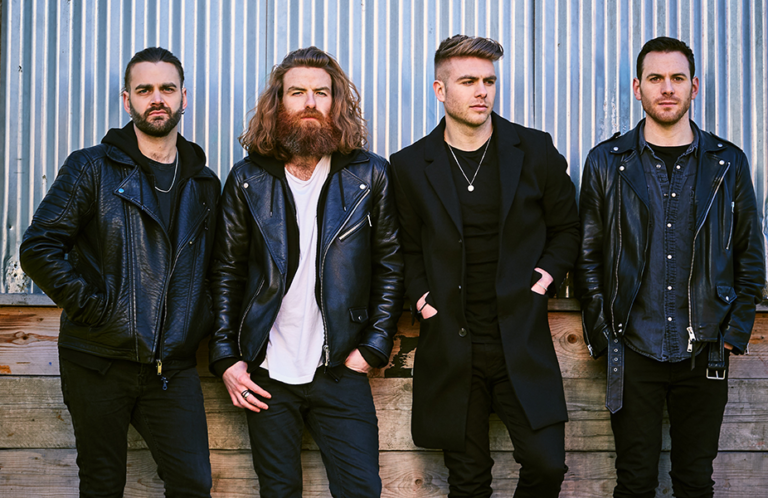 Hi guys, how are you all doing? Where are you each spending your time isolating?
Hello! We're scattered around the country just now missing each other, spending countless hours on FaceTime to make sure we don't forget each other's names. We're doing good though. Strange times but we've been kept busy with our single release and are staying positive!
 
Along with everyone else, you guys have had to postpone your tour to September, are you at all worried about how many gigs will be taking place at the same time? Or do you see it as a friendly competition?
Not at all! The tour has already sold really well and all tickets remain valid so we're in a great place. I think we're all gonna need a bit of a celebration when we make it out the other end of this so months filled with gigs sounds like a perfect remedy. 
Your latest single, 'Digital Light' is your first release in over 2 years, why did you guys wait so long to release new music?
We spent a lot of that time touring our debut album and then disappeared to get our writing heads on. We wanted to make sure we brought something special to the table so definitely didn't want to rush it. We teamed up with Grammy-nominated producer Romesh Dodangoda who is a total hero. Spent a good bit of time down at his studio in Cardiff putting new music together and we're really happy we took the time to get it right. Can't wait to release more of it! 
How did it feel to see Digital Light go straight to number 1 in the iTunes rock charts? Was this something you were expecting at all?
We weren't expecting it but we were definitely hoping for it! It's impossible to know how much the fans have got behind your release before it comes out but they really pulled it out the bag! To get the top spot in rock ahead of so many great bands is a special thing for us and a great way to start our new campaign. Here we go!! 
Lastly, if you could collaborate with any artist, dead or alive, who would it be?
That's so tough. I'm gonna say Jonny Cash just because I've been re-visiting all his albums recently and he's the king of badassery. I went to his museum in the states and popped a couple of sneaky man tears. He was a poet and a genius. 
Anything else you'd like to add?
Thanks for the chat and see you in September. Stay safe! x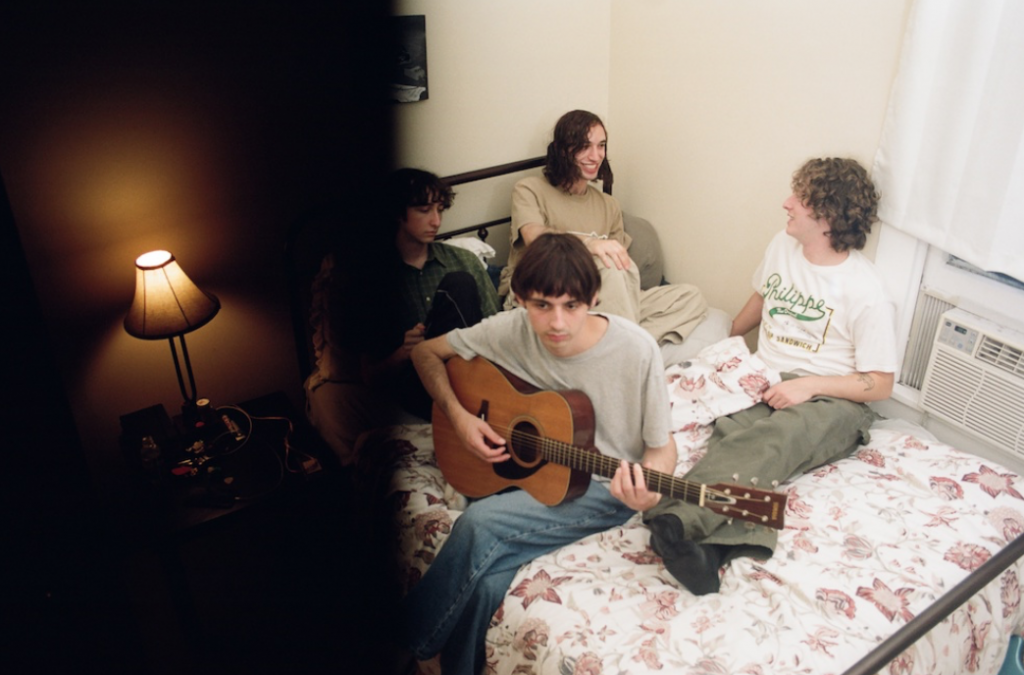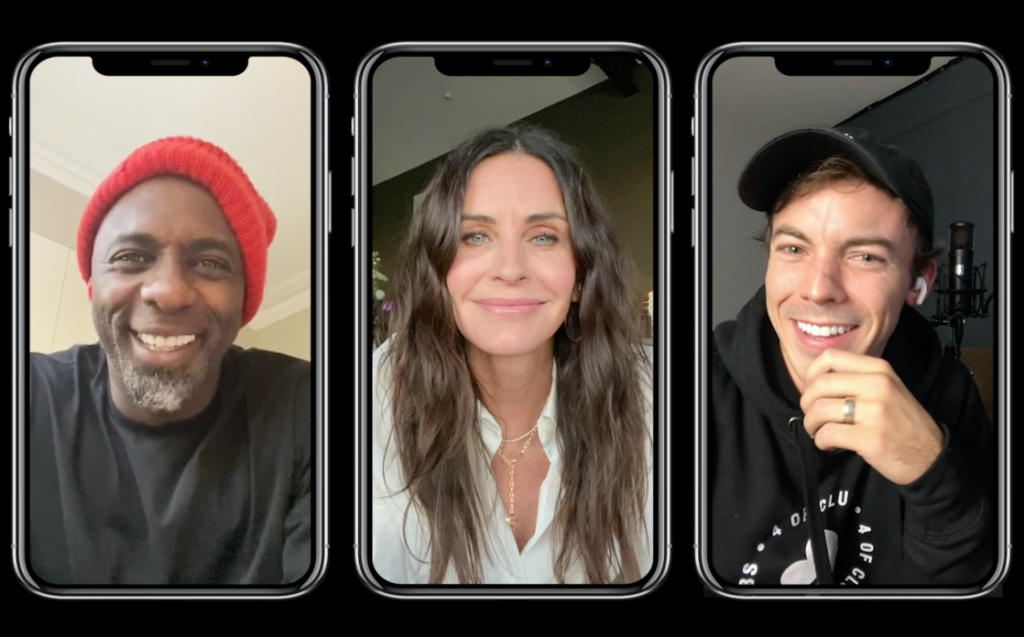 Producer, singer/ songwriter and DJ, Idris Elba's  first release of 2021 champions new and up and coming Canadian talent and hip-hop enthusiast Connor Price on their collaborative record 'Courteney Cox'. Released by 7Wallace and Price's Toronto based imprint, 4 Of Clubs, 'Courteney Cox' is high-octane and an infectiously hooky slice of synth-soaked trap – a playful and tongue-in-cheek homage to Connor's favourite actress and childhood crush.
Read More »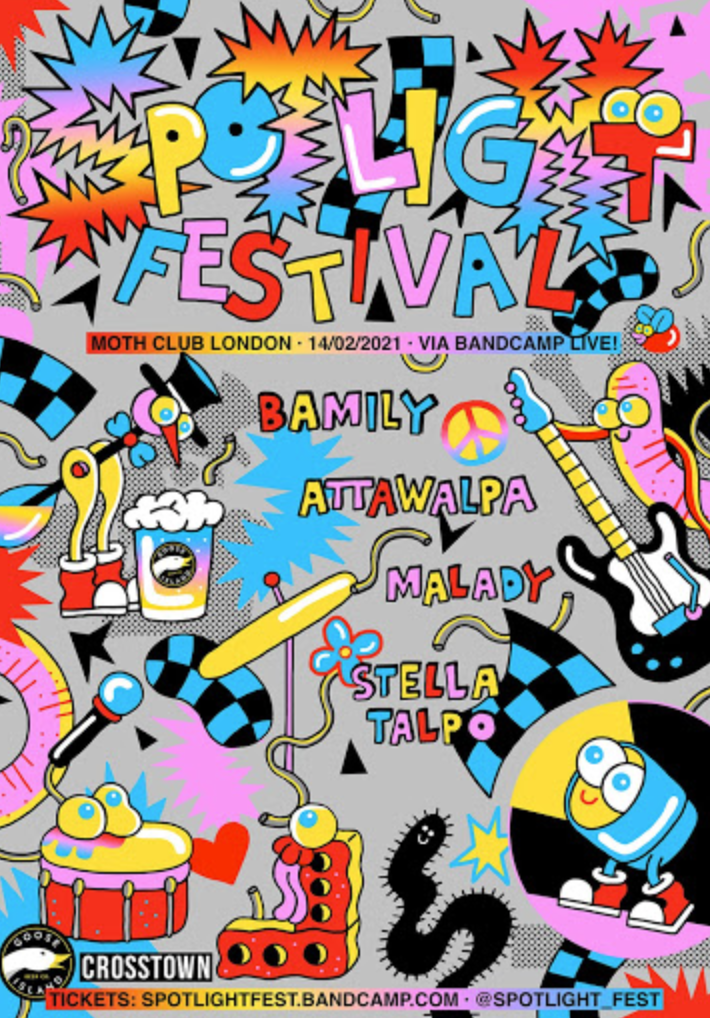 Goose Island Beer Company and Spotlight have announced the UK's inaugural virtual Spotlight Festival, taking place from London's iconic Moth Club on 14th February 2021.
Read More »
See The Artist's Socials Here: