ISOLATION INTERVIEWS: Olivia Anna LivKi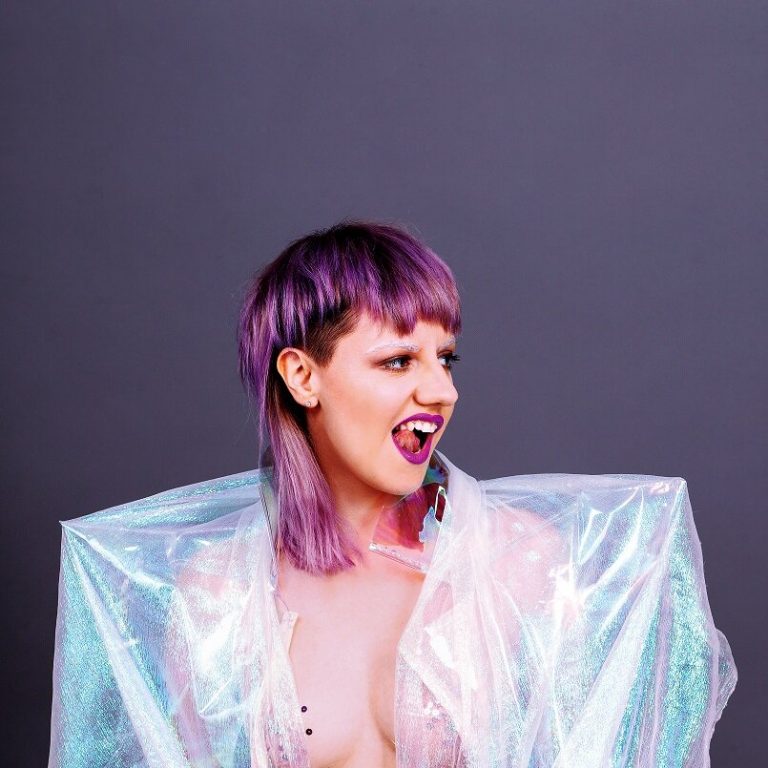 Hi Olivia, how's it going? Are you currently in Berlin?
Yes, I am. I´m a little stuck in my Berlin-apartment (insert maniacal laugh — here).
Due to the coronavirus outbreak, you've delayed the release of your album, 'Digital Dissidents' by two weeks, why did you make this decision?
Well, to be honest, these times are the craziest timing for release – and I happen to be the one "blessed" with it (more maniacal laughs). I might have even postponed it to fall if I had known what was coming. But the radical changes happened so quickly: Spectacular had already dropped in late February, the video premiered when the first borders in Europe closed. I was terrified when it premiered – watching my Ponies (my fans) react to it while watching the news at the same time. It was surreal. However, my fans were already excited. They´ve waited for over 4 years and would have been heartbroken if I had made them wait till fall. After all, music is supposed to provide comfort in tough times and I didn´t want to let them down.
Dropping the album in March was too much madness, so I decided to give us all a little more time to focus on important things and postponed to mid-April. Now, most people are working in their homes (provided they´re healthy). They want to listen to an album that´s not about viruses but does relate to what we´re going through. After all, Digital Dissidents is about community and determination in turbulent times. Wave in Rage, Reconciliation or Solaris is about extreme situations reminding us of the preciousness of life – and what truly matters. We´ve grown so socially divided – this situation reminds us of how important it is for a society to care and stick together. That´s what Digital Dissidents really is about.
Do you think you're going to do a live stream gig to celebrate the release of the album?
Yes, I´m planning something. It´s probably going to be reduced (very voice´n´bass-dominated), but I´m still trying to give people something that comes close to a Livki-concert experience. Most shows are done in living rooms and sweatpants at the moment and even though it´s fun to watch, it also makes viewers feel like things are out of order. I want them to disappear into a different world and get a bit of that good old´ DIY-"living room-glamour".
Digital Dissidents is your first UK/US release, but with global streaming services such as Spotify, does it really feel like this?
Yes, it´s totally exciting. In digital times, it´s easy to distribute to the world. But it´s way more difficult to make people actually hear your music, in any part of the world. I´m from an English-speaking family in Germany and have always felt a little misplaced with both the style and language of my music. I love my fans in non-English-speaking countries dearly – I owe them my existence for the past 10 years. But it´s hard to communicate the whole meaning of your music to bigger audiences, due to the language barrier. Plus, whenever I performed in Berlin, I kept hearing "You sound like a London-artist" – probably because the musical culture that shaped me came from the UK/US. I´ve always wanted to release in the UK/US but never had the opportunity. I worked hard to get it. Now feels like an arrival, a strange back-to-the-roots-homecoming.

You seem to be a very talented, fierce, strong independent women, how do you want people to feel when they listen to your music?
Confident, silly, out-of-control, smart, moved, not-alone, cathartic.
Also, I want young women and people who experience discrimination (being a nerd, a migrant and queer, I know all about it) to feel like they – as individuals – can create power for themselves in this world of giants. Today, many women sing songs about empowerment, but very few really have power in the music industry. I hope my DIY-style gives women the sense of undefeatable confidence, that other artists (like Aretha Franklin or Kate Bush) planted in me when I was 14.
It´ll give them the stamina to keep pushing for change and never give up.
Anything else you want to add?
Stay safe and healthy, my Darlings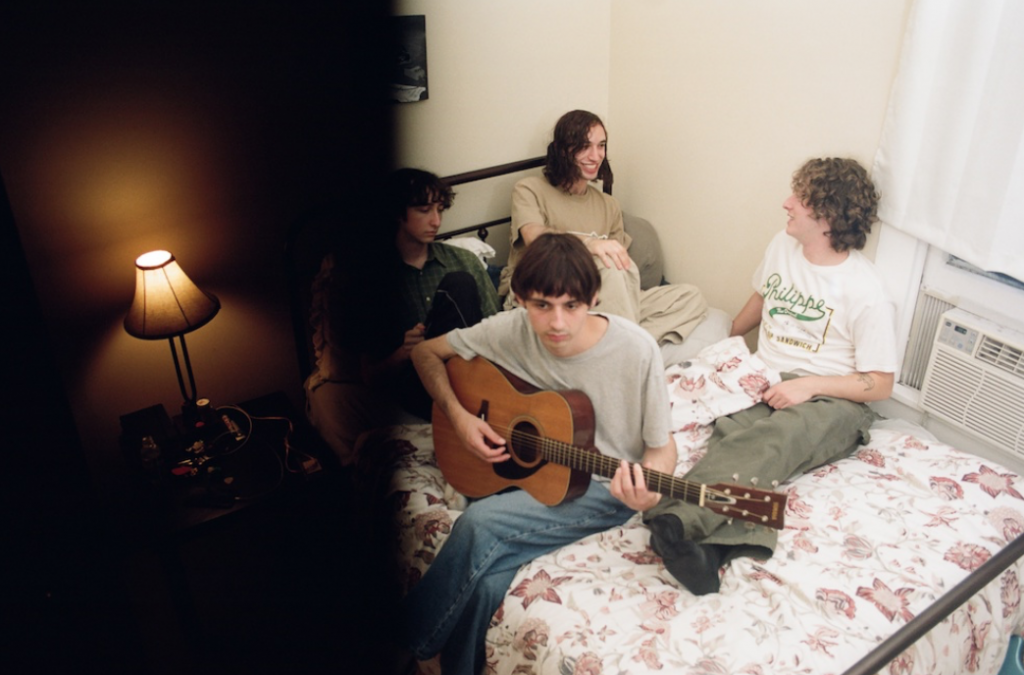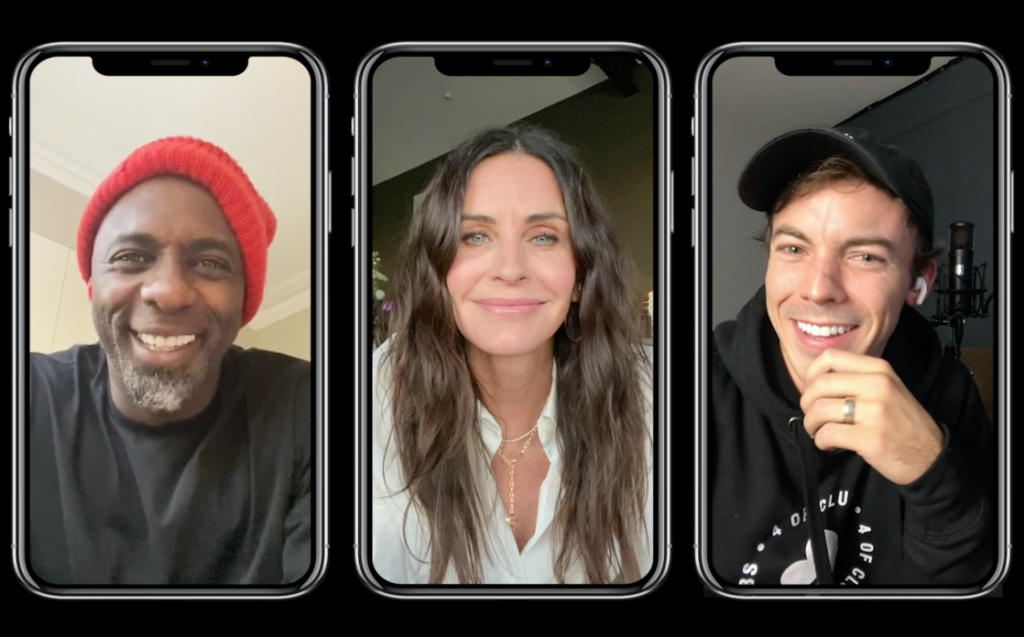 Producer, singer/ songwriter and DJ, Idris Elba's  first release of 2021 champions new and up and coming Canadian talent and hip-hop enthusiast Connor Price on their collaborative record 'Courteney Cox'. Released by 7Wallace and Price's Toronto based imprint, 4 Of Clubs, 'Courteney Cox' is high-octane and an infectiously hooky slice of synth-soaked trap – a playful and tongue-in-cheek homage to Connor's favourite actress and childhood crush.
Read More »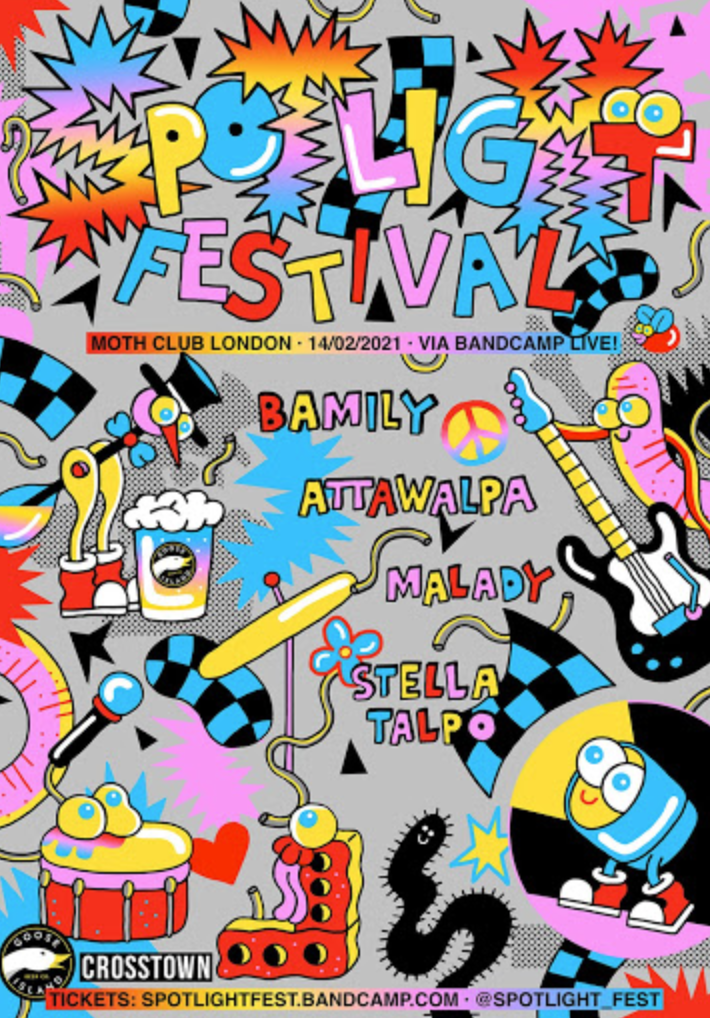 Goose Island Beer Company and Spotlight have announced the UK's inaugural virtual Spotlight Festival, taking place from London's iconic Moth Club on 14th February 2021.
Read More »
See The Artist's Socials Here: